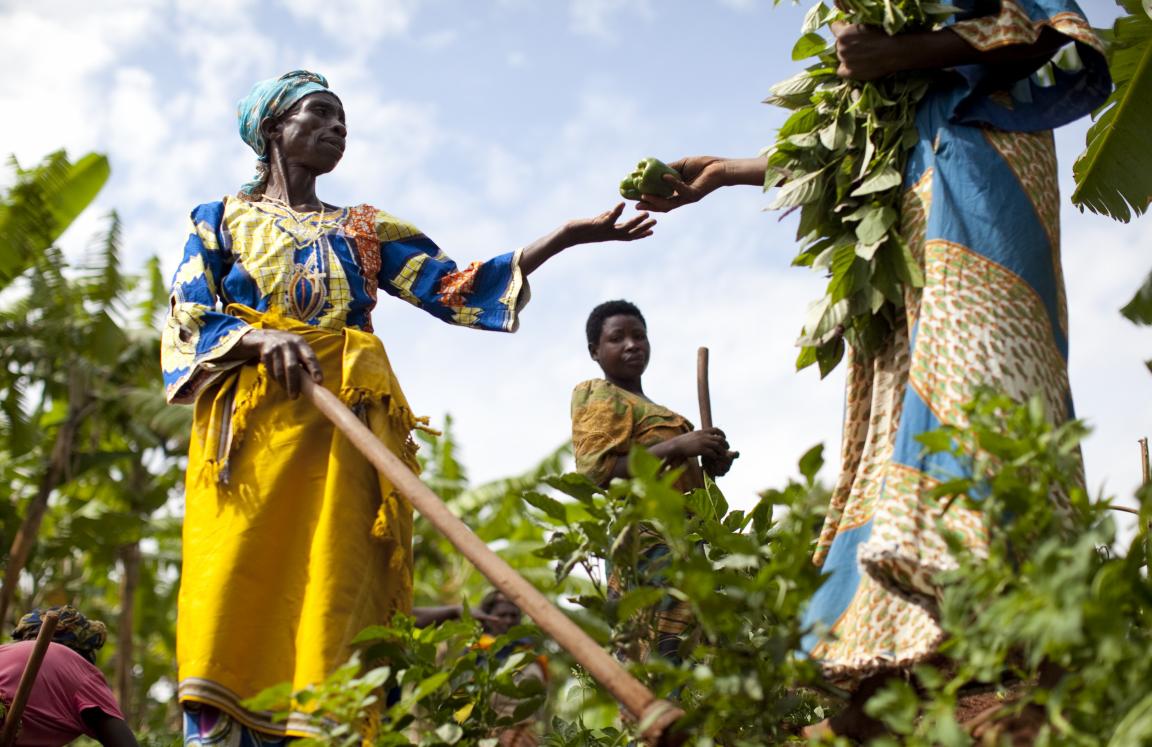 Agriculture today leans heavily towards industrial agriculture, driven by governments and transnational.
We believe this model of agriculture is environmentally damaging with its heavy reliance on chemical inputs, industrialized seeds, and corporate supply chains. It does not value the effort of millions of women food producers, farmers, indigenous communities who produce the food and care for our environment
Together with our global partners, we support sustainable agriculture as a way to enhance the resilience of smallholders against climate change. We aim to improve food security and livelihoods for the most needed, particularly by addressing the inequalities that exclude women, indigenous groups, young people and others. We work with social movements to challenge industrial and corporate agriculture, and to support women's access to markets.
What we do
We challenge industrial and corporate agriculture and the false solutions it offers, such as climate-smart agriculture, industrial agriculture and seed policies
We use evidence-driven advocacy to create support women farmers' access to national and international markets
We advocate for public financing for women farmers and agroecology
We promote agroecology as a real alternative to industrial agriculture, which enables food remains where it is most needed, and enhances farmers' resili-ence against climate change.