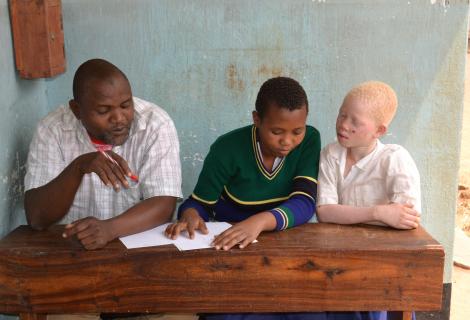 The bedrock of inclusion
Why investing in the education workforce is critical to the delivery of the global goal on education
Downloads
This report, a collaboration between ActionAid, Education International and Light for the World, highlights obstacles to teacher financing and their ability to deliver disability-inclusive education. 
The analysis uses data from Ethiopia, Malawi, Mozambique, Nigeria and Tanzania, to address the extent to which the broader education workforce is able to meet the needs of all children. 
Well-trained and qualified teachers are at the forefront of inclusive education, but holistic investment is critical to ensuring that all children, especially those with disabilities, enjoy their right to education.