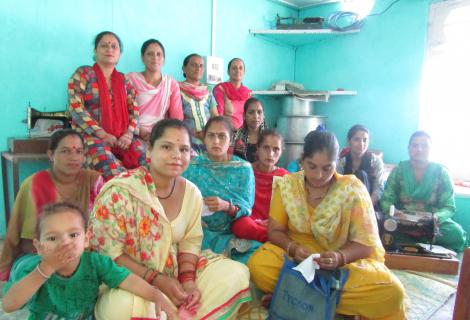 Action for Global Justice in Practice
Downloads
This resource book Action for Global Justice in Practice 2020 articulates ActionAid's human rights based approach (HRBA). It is a fully revised and updated version of People's Action in Practice which was produced in 2012. It is designed to help ActionAid staff and partners design, implement and monitor local, national and international rights-based programmes that are aligned with our collectively agreed strategy. It aims to be relevant to programme specialists and policy analysts, to campaigners and communications staff, to managers and trustees, to frontline workers and fundraisers, to administrators and activists.
This practical resource is fully aligned with ActionAid's Action for Global Justice strategy (which runs to 2028) and our new global monitoring, evaluation and learning framework. It is relevant across all  the thematic areas and issues we work on. It draws on our learning from using human rights based approaches in practice over twenty years, including new case studies and a lot of material that was generated through critical dialogues and learning conversations about applying HRBA in different contexts. 
 
Some of the highlights in this new resource include:
Aligning programmes with the 3 Rs: Rights, Redistribution and Resilience
Shifting visible, invisible and hidden power
Using an intersectional feminist approach
Working with social movements.
We hope that this resource will also be of value to practitioners and activists in other organisations who are committed to applying a rights-based approach. For those who are interested to share experiences about using different methodologies and practices, we encourage you to go to the interactive website here.