Young Palestinians use music and social media to raise awareness of forced evictions in East Jerusalem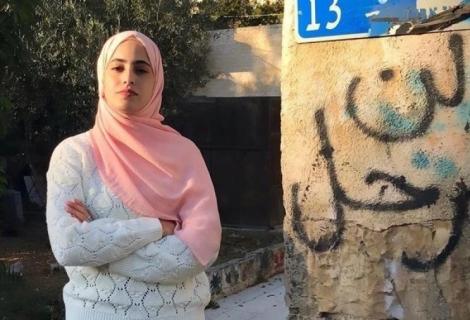 By Riham Jafari, communications coordinator at ActionAid Palestine
Young Palestinians living in East Jerusalem are harnessing the power of social media and music to tell the world about their fears of forced eviction and what life is like living under Israeli occupation.
However, their peaceful demonstrations, sit-ins and use of social media to raise awareness of Israeli policies and rights violations, have drawn the attention of Israeli security forces.
Muna El-Kurd, 23, and her twin brother, Mohammad, were arrested at the weekend. As young residents of Sheikh Jarrah, where their families have lived for nearly 70 years, they have been running campaigns on social media and speaking to national and international media to draw the world's attention to the illegal, planned evictions of the eight Palestinian families living in their neighbourhood.
Speaking after her release, Muna said: "It's clear that these are policies to silence people, policies to pressure and scare people.
"We need advocacy efforts that can lift the blockade imposed on our neighbourhood and strengthen our efforts to stay in our houses."
According to reports, the family's lawyer told the international newswire, AFP, that the pair face charges of disturbing public order and "riotous acts".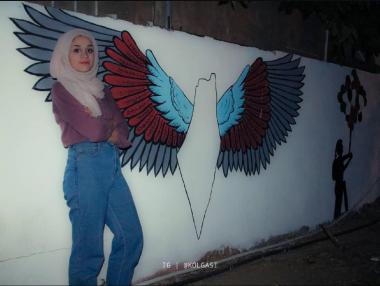 Mariam Afifi, 26, is a musician and contrabassist with the Palestine Youth Orchestra, who was violently arrested while peacefully demonstrating against the Sheikh Jarrah evictions.
A video of her arrest shows her being dragged across the floor by her scarf. What has amazed people watching is how calm she remains, she showed no fear, she kept smiling.
Mariam says she was arrested after trying to help a young girl who had been beaten and was lying on the floor. In the video she says she doesn't want Palestinian children to be brought up in fear.
Like Muna, Mariam has become a powerful new voice and symbol of Palestinian youth activism and resistance during the recent escalation.
She also works as a tourist guide organising bike tours to raise awareness about Palestinian culture and identity.
"It is important to use social media and music to tell the world about the Palestinian cause and defend our rights in this land," she says.  
Palestinians marked the 54th anniversary of the 1967 Naksa, meaning 'setback' in Arabic, on Saturday (5 June). This day remembers the Israeli invasion and occupation of Gaza and the West Bank, including East Jerusalem, as well as neighbouring Arab countries, resulting in the displacement of thousands of Palestinians from their homes.
Today, communities like Muna's remain at risk of forcible eviction in East Jerusalem and other areas of the occupied West Bank. The debilitating blockade of the Gaza Strip continues, along with restrictions on Palestinian movement, appropriation of natural resources, denial of residency rights, home demolitions, and discriminatory planning and zoning.
The courts in Jerusalem are considering another forcible transfer case of some 100 Palestinian families in the Batn Al Hawa area of Silwan. A recent court hearing delayed any decision on the case, leaving families facing desperate uncertainty about their futures and the loss of homes they have lived in for generations.
ActionAid Palestine provides training for young people across the occupied West Bank, including East Jerusalem, and Gaza, to advocate for their rights and support their communities.
Young volunteers are central to ActionAid's humanitarian response in the occupied Palestinian territories, they are providing food support and essential items, like blankets, PPE and clothing, to families caught up in the recent violence in Gaza.
For more information visit: https://palestine.actionaid.org/