Gaza violence: Civilians must be protected from further death and destruction
As violence continues to escalate in Gaza, women and children are most at risk as Israeli airstrikes destroy apartment buildings and leave thousands of families homeless. 
Reports from Gaza suggest the attacks have displaced around 5,000 Palestinians, nearly half of them children. Seven schools have been destroyed and a health centre which was providing Covid-19 testing and vaccines.  
Speaking from north-west Gaza, Samah Kassab, a senior programme officer at ActionAid Palestine, said people were terrified as bombs destroyed buildings in her neighbourhood.  
"The situation is very difficult and terrifying. This is the worst violence that people have experienced for years," she says.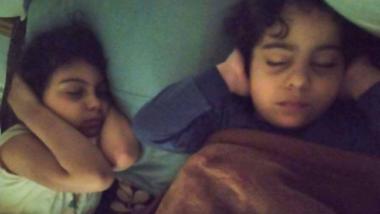 "The most at risk are civilians, including women and children. Our children cannot sleep because they are afraid. Raids have hit more than 500 housing blocks. Attacks are targeting innocent children and women – how can they threaten the security of any country? 
"This destruction will displace thousands of families who are already struggling under the dire economic conditions caused by the 15-year blockade."  
ActionAid works in communities near the border with Israel that have been most directly affected by the violence. Samah says: "Their immediate needs include shelter and food support for families who have lost everything during the airstrikes."  
Ibrahim Ibraigheth, Country Director of ActionAid Palestine, says: 
"Once again it is women and children who will bear the brunt of this recent escalation in violence.  
"Families in Gaza were already facing appalling levels of poverty and exclusion, and this week's hostilities will see their situation deteriorate further.  
"Civilians must be protected from further death and destruction." 
ActionAid supports some of the most vulnerable and marginalised families in Gaza, providing crisis response and resilience building, and working alongside local women's organisations to provide 'safe spaces' where women can access legal support, counselling and skills training.  
Tensions have escalated following protests over the planned evictions of Palestinian families in Sheikh Jarrah, East Jerusalem, to make way for Israeli settlers. Hundreds of Palestinians were injured in clashes with Israeli security forces at the Al-Aqsa Mosque compound and in protests across the West Bank.  
The Gaza strip is experiencing relentless aerial bombardment by Israeli fighter jets that have attacked high-rise buildings and other targets. Palestinian armed groups have launched more than 1,600 rockets towards Israel. 
Ends.  
For more information contact Jenna.Pudelek@actionaid.org or call +447795642990.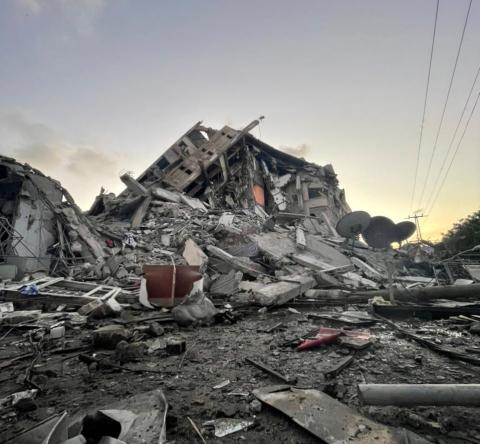 Donate to our Gaza Crisis response
ActionAid is working in Gaza with local partners to monitor the situation closely and to provide support to some of the worst-hit families. We will be looking to provide food, shelter, cash, and psychosocial help.
Donate Now