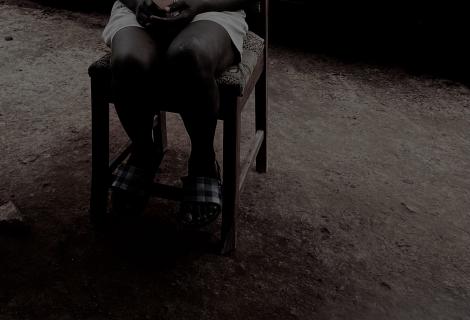 Ruby
My name is Ruby. I am 37 years old, Nigerian. I am a fashion designer and came to Ghana to be a seamstress. I got married when I was 16 years old. I have three children under 10 and was forced to leave them behind in Nigeria. My partner mistreated me and kicked me out of the house. I had nowhere to go, so I stayed with a neighbour who told me her daughter lived in Ghana and could help me find a job as a seamstress. She showed me pictures of her 'daughter' on social media illustrating a good life. I was happy and accepted the offer.  
I travelled to Ghana on a bus with men and I was the only woman on board. We left at night and arrived in Ghana the following day. When I arrived, my neighbour's 'daughter' picked me up and took me to a hotel, and I was forced into prostitution. The lady was violent and frequently physically abusive. I was paid between GHC500 – 1500 (£33-100) daily. There were other Nigerian and Ghanaian women in the brothel. 
A young girl from the community saved me by helping me escape. She gave me some clothes to change into because I was wearing the clothes my trafficker provided. She took me to a house in a new town, and while I was there, I got pregnant and had a baby. The place was dangerous, so I left and slept on the street with my newborn. To support myself and my baby, I began hawking and selling drinking water on the street. Along the road, a lady from the social welfare department found me. They reported the case to the police. The social welfare department found me a safe home at a shelter supported by ActionAid.  I am happy here; I no longer worry about food or shelter. I would like to return to Nigeria and be reunited with my three children. 
---
ActionAid supported Ruby's repatriation. She has since returned to Nigeria and has been reunited with her family. 
Disclaimer: We have used a pseudonym to protect the identity of the survivor.