From floods and price spikes to agroecology: Martha's story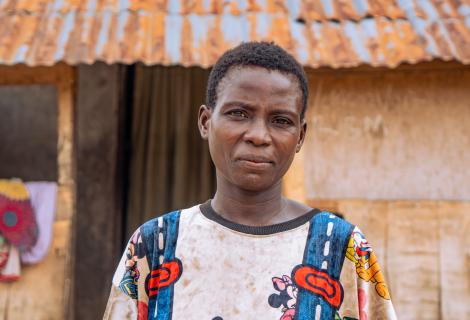 In a world facing an unprecedented cost of living crisis, local communities in the Global South are again bearing the burden of severe price rises for essentials such as food, fuel, and fertilizer.
Even before the invasion of Ukraine, communities across the world were grappling with the far-reaching effects of the COVID-19 pandemic. In 2020, a year that tested the resilience of so many, food security surged to alarming levels surpassing the previous five years combined. Then in 2022, the invasion of Ukraine resulted in even sharper rises of food, fuel, and fertilizer prices as the war impacted supplies from both Russia and Ukraine, which are among the world's top exporters of these products. Our research released in May 2022 in the report "Doubly Devastating" revealed that local communities were paying double, triple, or even close to four times what they had been paying for food, fuel, and fertilizer before the war began.
Now, ActionAid's new and more detailed research has found that families are spending up to ten times what they paid almost 16 months ago for food, fuel, and fertilizer. While global prices have dropped by 11.7% since February 2022, our research finds that prices in local communities in the Global South have increased to crisis levels. 
Martha Isaac, a farmer and mother from Otutuoma, Nigeria shared with us:
"There is hike in the price of fuel, everything is changing, bread is expensive. Life is difficult in Nigeria; you go to market and you are not able to buy substantial things because everything is expensive. Sachet water has gone up from 5 naira to 30 naira for one sachet, and drugs like paracetamol from 50 naira to now ranging from 100-250 naira. We are tired and unhappy about the situation."
The socio-economic consequences as a result of the price spikes have impacted the mental and emotional well-being of many people and communities. Our research shows that 53% of those interviewed in this study said that they felt hopeless, 54% spoke of sadness, 43% indicated anger, and 40% reported being in a state of fear.
This reality is not helped by the fact that most communities who are navigating the price spikes are also dealing with the impacts of the climate crisis at the same time. Martha, who has been experiencing particularly devastating floods where she lives in Nigeria, goes on to say:
"The flood [in 2022] chased me from where I was staying before to this place. I thought I had escaped the flood, but it still affects this area. [The flooding] came along with mosquitoes which bit my children and I and caused fever. I was pregnant at the time, and I almost lost the pregnancy.

Our cassava was destroyed and even the ones that the flood did not touch, when we got there after the flood, it had got rotten. We were suffering and the government did not show any concern. It was only ActionAid that intervened by providing victims of the flood with food items like rice, Indomie noodles, garri which helped to reduce the effects of the flood."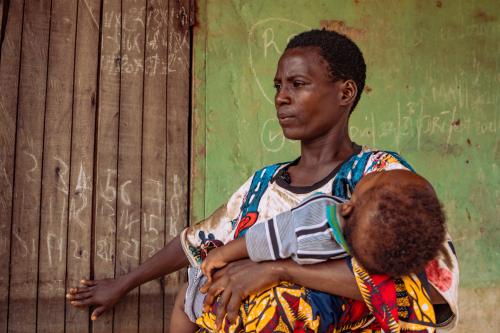 With the support of ActionAid, Martha and her community have started farming cassava again. Because prices are so high, she is borrowing cassava stems, maize, and okra and practicing agroecological farming so that she can begin to rebuild her livelihood:
"ActionAid taught us agroecology; and it has helped us. We no longer buy chemical fertilizers. They taught us to make our own fertilizers. We store our leftovers, cassava peels, to make our own manure. We no longer waste money buying fertilizers. From this knowledge I can also teach other people how to make manure and they can also save their money."
When fertilizer prices spiked, participants from our new study reported that agroecological practices reduced expenses for crop production and offers resilience against climate change. That's why ActionAid is calling on international institutions, donors, and UN agencies to prioritize agroecology as a bulwark against multiple crises.
National governments, with support from international donors, should initiate a transition to agroecology which offers unique solutions against the challenges faced by Martha and so many other local communities across the Global South. Furthermore, ActionAid's programs emphasize that agroecology empowers women and provides better income opportunities, advancing both gender equality and social justice. 
Read more recommendations in our latest report. 
Read about other women in Nigeria navigating the impacts of the price rise crisis: