'Our village was filled with palm trees, but now they're all dead'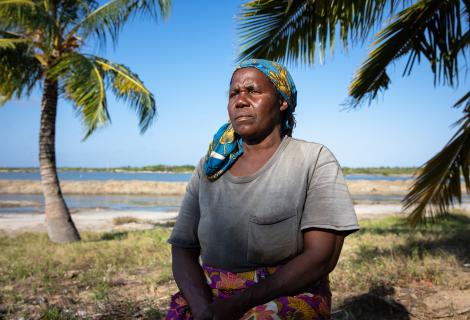 Salt water from nearby mines is killing Kahaso's crops
Kahaso Charo, 60, is a farmer who has lived near Garithe in Kenya's Salt Belt since 2015.
Her once fertile farmland is now being polluted by the salt mining company, Kurawa Salt, which recently moved into the area. The change in water salination is threatening her livelihood.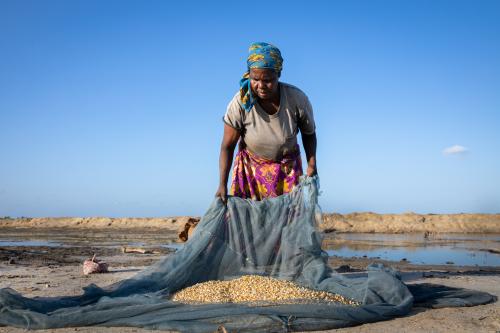 "Our village was filled with palm trees but now they're all dead because of the salty water," Kahaso says. "They want me to sell my land to them, but where do I go? The salt company has come to make their money, but it's killing me."
The nearby salt mine is having a devastating impact on Kahaso's livelihood.
"Ever since Kurawa arrived, all the saltwater goes into my farm and my plants are either dead or no longer productive. I planted palm trees, whistling pine, cashew nut trees," Kahaso says. "Now all my trees are withered, there is only one cashew nut tree left. Also, my coconut trees are no longer producing. Without my farming I have no income."