Meet the women on the frontlines of the Covid-19 crisis and rising gender-based violence in Haiti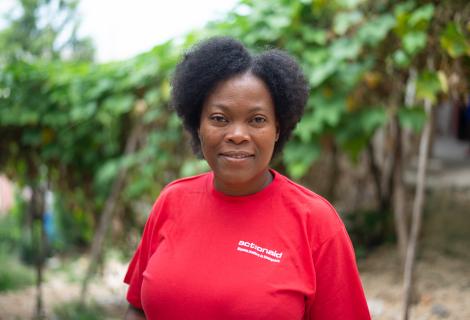 Women and girls in Haiti are facing a rising tide of gender-based violence (GBV) triggered by the country's ongoing political crisis, deteriorating security, rising poverty and Covid-19 restrictions.
As Haitians continue to protest over the President's refusal to stand down, women will be taking to the streets on International Women's Day to highlight soaring levels of violence, kidnapping, rape, torture and political corruption.  
ActionAid is working with community radio stations across the country to share information about women's rights, how to report gender-based violence and public health messaging about preventing the spread of Covid-19.
Safe spaces and WhatsApp groups are helping women support each other and share fears about GBV, abusive partners and how to find help.
Meet the women leading this vital work: Women in Haiti are using radio shows and WhatsApp groups to their communities safe during the pandemic.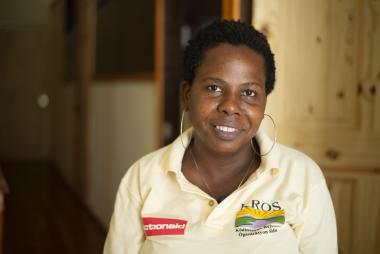 Marjorie Colo
Marjorie Colo, 40, hosts a radio show on gender equality every Sunday afternoon. She uses this platform to encourage women to stand up for their rights and to fight for change.
One focus of her show is encouraging women who are survivors of domestic violence to report what has happened.
During the Covid-19 pandemic she has also been using her platform to spread awareness about the  virus. Marjorie has seen the negative impact of Covid-19 on her community, especially on women.
"I feel proud when I support my community," she told us. "Every time we do activities that are useful for women in the community, that makes me proud.
"I want each woman to be in charge, to fight for her rights and to make everyone around her respect her rights. We can do it together!"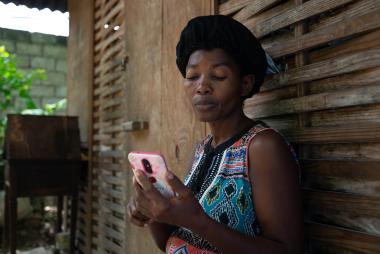 Noel Kerline
Noel Kerline, 47, is a member of a group of women leaders and part of a farmers' association called Asosyasyon Peyizan Vallue (APV).
Working with ActionAid Haiti and other members of APV, she went door-to-door to inform community members about Covid-19 and how to protect themselves.
Covid-19 made it impossible for the group to meet and plan their activities in person. To ensure they kept their activities running, Noel and her teammates used a WhatsApp group to share information with each other. People living in the community could also use WhatsApp to get in touch if they needed help.
"We told the community about handwashing, avoiding gatherings and practicing social distancing to stop spreading the virus.
"Because we can't go to gatherings, we can only communicate via WhatsApp or phone calls. Our WhatsApp group helps us to share information about the coronavirus and to inform each other if one of us has a problem."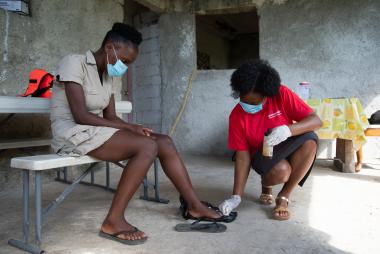 Mona Desir
Mona Desir, 47, is a nurse who gives free treatment to those in need.
With many people in her community unable to pay for healthcare, Mona is treating people for free.
She was also working to spread information and awareness about Covid-19 before the government introduced measures to stop the spread of the virus.
"ActionAid helped to build my skills. After I participated in training provided by ActionAid Haiti, I shared what I had learnt within my own organisation and with the community."
As in many other places around the world, Mona Desir has noticed a shocking increase in violence against women during the pandemic.
"When the women cannot go to their businesses or to work, then everyone stays home," this is putting women and girls at increased risk of violence, she says.
Haiti is the poorest country in the Western Hemisphere. Its health infrastructure is suffering from years of neglect and lack of funding. Only 40-60% of the population have access to health services.
Women-led organisations and networks are on the frontlines of the pandemic. Rising cases of sexual and gender-based violence means that urgent funding is needed for services that protect women and girls.
Haiti is one of the 40 countries where we are supporting communities affected by the pandemic. Click here to find out more about our global response to the Covid-19 crisis, and how you can help.