How our Covid-19 response teams in Brazil are responding to the pandemic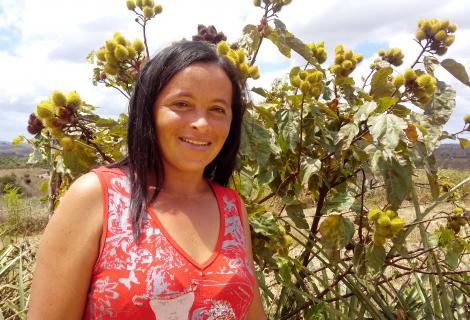 Brazil is one of the countries worst affected by the coronavirus outbreak.
As of January 2021, over 8 million confirmed cases of Covid-19 have been reported in Brazil. Over 200,000 people have lost their lives to the virus, and millions more face challenges including losing their jobs and not having enough food.
ActionAid Brazil and our local partners are supporting communities during this challenging time. We are distributing food, hygiene kits and masks to rural and urban communities, and sharing public health information about the steps that people can take to protect themselves and their families from the virus.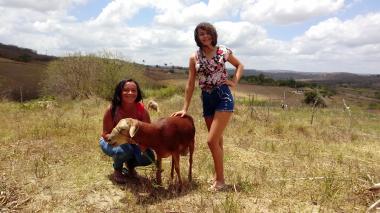 In the state of Paraíba, in the Northeast Region, we're providing food baskets to families like Gorete and her daughter Lucimara, who are badly affected by rising food prices during the pandemic.
The support packages include oranges, bananas, cassava, potatoes, flour, coriander, rice and beans, and hygiene products such as bleach and soap. Many of the products are sourced from smallholder farmers, which provides them with an important source of income during these tough times.
"Everything has become more expensive during the pandemic. These food baskets helped us a lot. We really enjoyed the healthy food grown from local farmers," Gorete explains.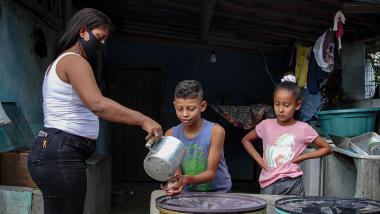 Further south, in the state of Minas Gerais, we are helping to stop the spread of the virus in local communities. Children like Mariany and her brother David are learning important hygiene tips.
"The coronavirus, it is very dangerous," David says. "It is important to protect ourselves from this disease by washing our hands and avoiding groups of people."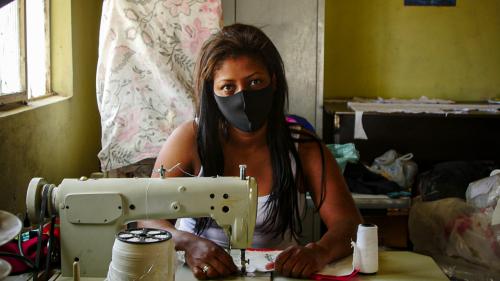 We are also working with local entrepreneurs, like David and Mariany's mother Elciene. She is a local farmer, but during the pandemic she started producing facemasks and soap to sell to her community.
"Wearing a mask protects people from catching the virus," Elciene says. Producing masks locally means that people can get them quickly and at a low cost.
Brazil is one of the 40 countries where we are supporting communities affected by the pandemic. Click here to find out more about our global response to the Covid-19 crisis, and how you can help.