Landmark indictment of Samsung France for misleading advertising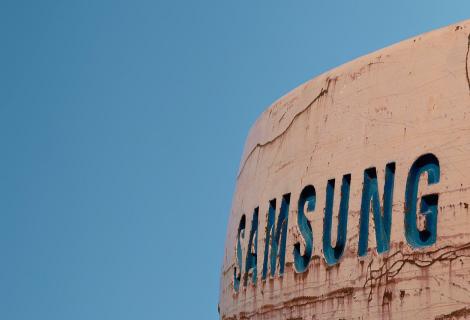 Systemic violations of workers' rights
If a company advertises itself as ethical, but goes on to abuse human rights, what can be done about it? It's a long process, but as we've recently learned we can hold these companies to account.
After an epic judicial procedure initiated in France by Sherpa and ActionAid more than six years ago, Samsung Electronics France SAS has been indicted for misleading advertising.
Samsung touts ethical commitments to workers' rights that it does not respect in its factories in China, South Korea and Vietnam.
In fact, many NGOs have denounced fundamental rights violations in in their investigative reports. They've highlighted violations such as the employment of children under the age of sixteen years old, abusive working hours, working conditions and accommodation incompatible with human dignity and endangering workers' lives.
This indictment comes after a new complaint was filed by Sherpa and ActionAid France on June 25, 2018 against Samsung France and the parent company in South Korea.
Samsung claims to be "one of the most ethical companies in the world", and must now report on its commitments to the courts.
A historic step in the fight against corporate impunity
The indictment of Samsung France, which comes only ten months after Lafarge's indictment for its activities in Syria, is a new landmark step in the fight against the impunity of multinationals.  
More than twenty years ago a case was initiated in the United States on the same legal ground against Nike. The company was convicted for non-compliance with the commitments made in its code of conduct on the working conditions of its workers.
Now for the first time in France an investigating magistrate recognises that ethical commitments made by a company are likely to constitute commercial practices that engage their issuer.
The decision is historic, as it is rare for a French company to be sued by the courts for its activities abroad.
The Samsung group had a turnover of US$219 billion in 2018, and Samsung France more than US$3 billion in 2017. Meanwhile factory workers in Asia are mostly paid less than US$225 per month, sometimes to assemble around 1,600 phones a day.
Sandra Cossart, director at Sherpa, said:
"Companies that benefit from their proclaimed virtuous image must no longer be able to violate their own commitments without facing legal consequences.

"It is now urgent to globally regulate the activities of multinationals by ensuring the adoption of the International Treaty, and to put in application the historic law on the duty of vigilance adopted in France in 2017."
William Bourdon, founder and former president of Sherpa, also noted:
"At a time when large multinationals are increasingly asserting themselves as co-responsible for the fate of the planet and the respect of fundamental rights, and at a time when they say they want to contribute to the reduction of global warming, it is essential for ethical commitments to be sanctioned when they have no other ambition than to seduce the consumer, while 10,000 kms away the reality is in total contradiction with these commitments, and is tolerated." 
Serious violations of workers' rights denounced in China, South Korea and Vietnam
Despite the ethical commitments made by Samsung, the key elements of the lawsuit would make it possible to characterise serious violations of fundamental rights. The use of toxic chemicals without adequate protection in South Korean factories, including benzene and methanol, has caused incurable diseases. At least 465 workers have been affected, 135 of whom are already dead.
Revelations of abuses in Samsung factories have been reported by NGOs and media outlets, the most recent denouncing the dramatic exploitation of workers in India, Indonesia and Vietnam.
Chloe Stevenson, an ActionAid campaigner, said:
"Workers are often the first victims of human rights violations related to the activities of multinationals like Samsung. Making this type of ethical commitment binding would also be a way to prevent the reproduction of such abuses."
Li Qiang, Executive Director of China Labor Watch, whose reports were an important part of the lawsuit, said:
"Samsung has decreased their production facilities in China. However, they've shifted these to other countries where they continue to violate the rights of workers.  We hope that Samsung will uphold the rights of workers and make fundamental improvements to working conditions across their supply chain." 
Legal innovations
The legal innovation of this case, initiated by Sherpa and ActionAid France, is twofold. It allows the Parisian courts to have jurisdiction when the commitments are disseminated in France, especially in Paris, even if commitments' violations occur abroad. The ethical commitments made by Samsung are aimed at French consumers who are increasingly concerned by the manufacturing conditions of their phones.
It also allows for the ethical commitments on human rights to be integrated into a legally binding framework, even though multinationals consider them voluntary. The adoption of the law on the duty of vigilance in France in 2017, which Sherpa and ActionAid initiated, created for the first time a legal obligation for multinationals to ensure the respect of human rights on their entire value chain.
This case could also fill a gap since the law on the duty of vigilance only applies to the biggest companies, excluding Samsung France from its field.
However the legal basis of misleading advertising does not allow the first victims, Samsung workers, to be compensated. This case can now encourage the legislator to lower the thresholds of the law on the duty of vigilance.