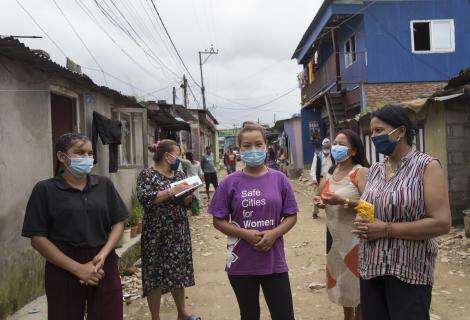 Believe in Better: From Policy to Practice
Downloads
This research was developed in partnership between ActionAid and the United Nations (UN) Secretary General's Envoy on Youth.
This report explores the ways the UN is supporting young people to engage in participatory decision-making processes and to hold duty bearers in their governments to account. It focuses on activities in 37 countries across five UN regions, including deep dives into seven: Kenya, Ghana, Thailand, Albania, Jordan, Pakistan and Guatemala, to showcase stories of successful collaborations, challenges and hopes for the future.
The research uncovered a range of activities and processes supported at different levels of governance by UN entities. Among them are spaces for deliberation and decision-making to which young people are invited by states and international organisations. It also includes ad hoc and increasingly digital opportunities for young people to engage duty bearers, raise issues that are important to them, and nudge agendas in new directions. All these activities have the potential to contribute to what this report terms 'healthy social accountability relationships'.