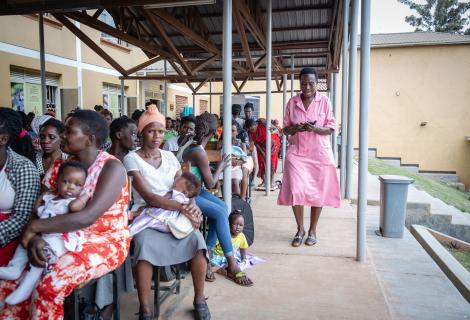 Who Cares for the Future: finance gender responsive public services!
Downloads
This major new report can be downloaded below in three forms:

1.    The full report – 100 pages
2.    The summary report – 25 pages
3.    The key messages – 1 page
There are also other supporting documents available at the foot of the page.
The report is based on extensive and ambitious new research:
on IMF programmes and policy advice affecting public services in all low- and many middle-income countries;
on the new debt crisis and its impact on public spending;
on progressive tax reforms;
on trends in public spending.
This report went into production before the COVID-19 crisis, but it is now evident that the findings and recommendations of this report are more urgent than ever.
Public health systems that have been underfunded for a generation have been overwhelmed. Much of the burden of caring for the sick and for children home from school has fallen on women – as has the increased burden of collecting water so households can wash their hands more regularly. Women also predominate in low-paid frontline jobs as nurses and care workers, facing the highest risks of exposure.
The links between properly financed, gender responsive public services and women's unpaid care and domestic work are clearer than ever. In response to COVID-19 there is a growing call for a fundamental re-think about how we shape economies, moving beyond the narrow measures of GDP growth that make planetary boundaries and women's unpaid work invisible. In the future we need to build societies and economies that care for both people and the planet.
Various drafts have been shared and appreciate the inputs and feedback received from colleagues in Eurodad, Bretton Woods Project, Public Services International, Oxfam International, APMDD, WIEGO, Women's Budget Group, Global Financial Integrity, Womankind and Gender and Development Network).