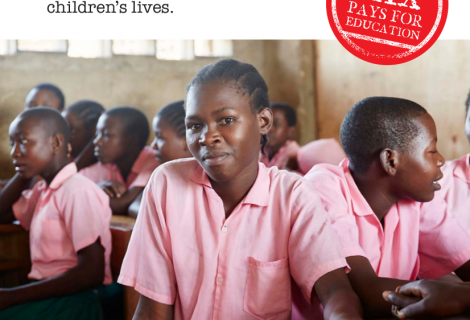 Tax, privatisation and the right to education
Influencing education financing and tax policy to transform children's lives
Downloads
Research indicates that families in poor countries have to spend a high percentage of their income on education-related costs, even when public education at primary level is free: in Uganda, for example, families spend 33.7% of their income on costs related to public schooling, and when all fees and levies are taken into account, private schools tend to be three to five times more expensive.
However, despite the heavy burden of these costs, the perceived decline in the quality of public education in many parts of the developing world is pushing families to find alternatives. The number of private schools is rising due to this increasing demand, but the lack of effective regulation of private education is contributing to further widening and entrenching social inequalities, and stigmatising public education.
This report brings together participatory research carried out in Ghana, Kenya, Uganda and Pakistan as part of the Tax, Privatisation and Right to Education multi country project. It aims to shed light on how much families in these four countries pay for education, and how these direct and indirect costs could be eliminated to enable more equitable access to quality education.