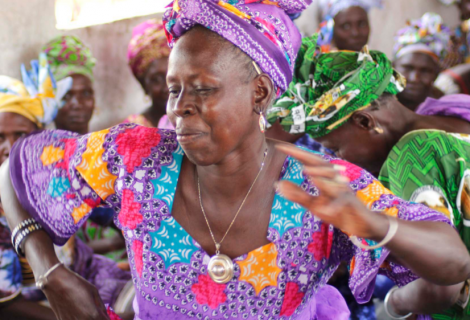 Agroecology, Empowerment and Resilience
Lessons from ActionAid's Agroecology and Resilience project
Downloads
West Africa is highly vulnerable to the impact of climate change. Following a severe drought in the region in 2012, we began the Agroecology and Resilience (AER) project in Senegal and The Gambia, with funding from the US-based MAC Foundation. With an emphasis on women's empowerment, agroecology and disaster risk reduction, the project works to strengthen communities' capacity to analyse the challenges they face and respond to them positively.
Since the start of the project in 2013, West Africa has continued to face the escalating impacts of climate change, including drought, late rains, flooding, rising sea levels, and increased salinity in coastal, island and river estuary areas. These challenges have tested the project, both highlighting its achievements, and offering lessons on areas that can be further strengthened in future.
This mid-term review of the AER project provides key lessons for projects seeking to build resilience to climate change.