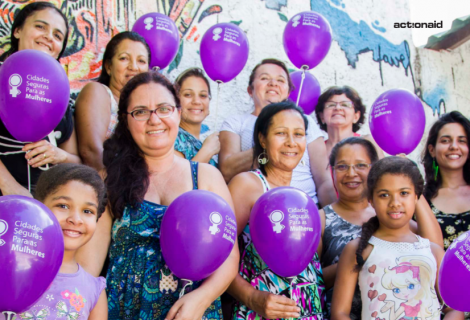 Millions of people use public transport - the lifeblood of cities and the most efficient way to move people - every day. But by failing to cater for the specific needs of women and girls, transport systems leave them marginalised, vulnerable and less able to access their rights. The freedom to move safely around cities is greatly restricted for women and girls worldwide due to gender-blind planning and design of transport infrastructure or social and cultural norms that tolerate violence towards women.
Poor street lighting, a lack of buses and stops, all-male transport staff, a lack of public toilets and inadequate policing allows sexual violence in cities against women and girls, especially those living in poverty. In São Paulo, Brazil, a woman is reportedly assaulted in a public space every 15 seconds and in Bangladesh, 84% of women reported facing insults or sexual comments whilst travelling.
This report looks at the quality of public transport provision for women and girls across three major cities of Dhaka (Bangladesh), Abuja (Nigeria) and São Paulo (Brazil) and examines bus services for best comparison. This report analyses the issue of women's security on public transportation and offers solutions for bus systems that increase women's freedom of movement.
The governments of Bangladesh, Nigeria and Brazil are currently failing to provide safe, secure and reliable services for women and girls. Women and girls need safe public transportation systems to exercise their rights to freedom of movement and use public services without the threat of sexual violence or harassment.