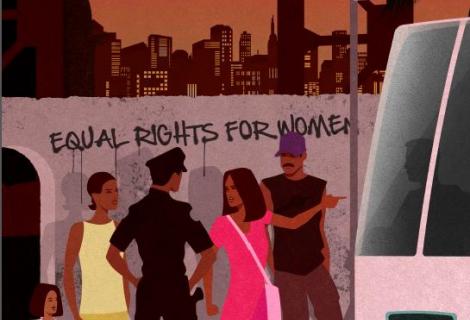 This report reflects the experiences of more than 3,000 women and girls living in urban communities in Brazil, Bangladesh, Cambodia, Liberia, Nepal, South Africa and Zimbabwe.
The women and girls interviewed in this baseline study said that cities can be places of choice and empowerment for them but also voiced the many difficulties they encountered trying to enjoy their rights and make daily life choices. Freedom of movement and expression in urban spaces is severely limited by harassment, violence or fear of it, a lack of adequate and gender-responsive public services and stereotypical, negative perceptions about women and their place in society.
ActionAid works with some of the poorest women in city communities worldwide, including migrant workers and slum residents. These women struggle to make a living in the informal labour market and have to fight against social and economic subjugation. Mobility means survival for many of these women and girls, many of whom walk miles in the morning and evening or use public transport to reach work or school. But going about their daily lives can mean confronting sexual harassment, assault and violence, which trigger feelings of shame, fear and distress.