How privatisation is undermining progress towards inclusive, equitable and quality education by 2030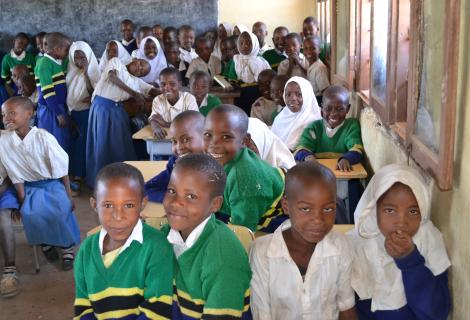 This opinion piece was written by Asmara Figue, international project coordinator, ActionAid International 
The Abidjan Principles, setting out the human rights obligations of states to provide public education and regulate private involvement in education, were adopted on 13 February, 2019 in Abidjan, Côte d'Ivoire. They consolidate international legislation into a single document, underlining governments' responsibilities to respect, protect and fulfil the right to education.
One year on, ActionAid and the Centre for Education & International Development at University College London are launching a new report, which is one of the first to use the Abidjan Principles as a framework for analysis, demonstrating their practical applicability.
The research focuses on Malawi, Mozambique, Nigeria and Tanzania, where ActionAid is implementing a multi-country education project with funding from the Norwegian Agency for Development Cooperation and assesses how the four governments are performing against commitments to deliver the right to education. 
Sub-Saharan Africa has the highest numbers of out of school children in the world, and with less than 10 years to go to achieve education goals outlined in the 2030 Agenda for Sustainable Development, millions of children remain out of school in Malawi, Mozambique, Nigeria and Tanzania. Getting these children into school and ensuring inclusive, equitable, quality education for all learners, will require significant investment. 
The Abidjan Principles note that states must allocate the maximum available resources at their disposal to provide free, quality public education, however, despite commitments, the sector remains underfunded. Nigeria, which has one of the largest economies in Africa, is estimated to have over 10 million children out of school – the highest number in the world – and  yet it only allocates around 7% of its national budget to education. 
But even where allocations reach or exceed the 15-20% of national budget required to achieve Sustainable Development Goal 4 on education, actual amounts are still insufficient. For example in 2018/19 Malawi allocated 23.5% of its national budget to the sector, however an estimated 858,102 children of primary and secondary school age remained out of school. 
The research reveals that all four governments could do more to raise sustainable funds for public education, but their capacity to increase the size of their overall budgets is limited by low tax-to-GDP ratios, harmful tax incentives and debt servicing.
In 2017, Nigeria's estimated tax-to-GDP ratio was around 5.7%. Not only was this lower than the average of 17.2% across 26 other African countries, it was also way below the UN-recommended 20% needed to fulfil basic state functions and achieve the Sustainable Development Goals.  
However, even in Mozambique, where the tax to GDP ratio was 20.8% and the allocation to education was 17.7% of national budget in 2017, the amounts were still insufficient to meet the needs of the 576, 566 out of school children of primary school age. 
Unfortunately, debt servicing in Mozambique consumes 50% of public revenues, constraining investments in education. Research by ActionAid also shows the country is losing around $562million each year to harmful tax incentives, just 23% of this could have covered the education costs of all the out of school primary-age girls in the country.
Across sub-Saharan Africa the failure to allocate sufficient, equitably-distributed funds, has resulted in a public education system beset with challenges, including some of the highest teacher shortages and most over-crowded classrooms in the world, decrepit school buildings, and insufficient teaching and learning materials. Unsurprisingly, this has led to a loss of trust in the public education system and a growing demand for private schools, especially at secondary level and amongst those who can afford to choose. 
While acknowledging that choices for private provision may be made by parents or providers, the Abidjan Principles stipulate that states must not use this, in policy or practice to supplant or replace free quality public education. However, in all four countries policies encouraging private sector involvement and its role in 'filling gaps' is evident in donor and government documents. Malawi's 2015/16 Education Sector Performance Report states that: "more learners are enrolling into private primary schools, thereby lessening the burden of government", whereas the 2008-17 Education Sector Plan included targets to increase private sector participation by 10%, and maximise private participation in secondary education.
The Abidjan Principles underline states' responsibility to monitor and regulate the effects of private schools on public provision, emphasising the importance of considering discrimination and exclusion of specific groups. But in all four countries private education is mostly concentrated in and around wealthier urban areas and, generally even low-fee private schools, are unaffordable for most poor people. The cost and geographical distribution of private schools are therefore potentially exacerbating existing inequality and patterns of discrimination.
Overall the study finds that although all four countries have constitutional commitments and international obligations to fulfil the right to education, none are providing a public education system that supports nine years of free, quality schooling for all, without discrimination, segregation or demands on parents to pay any fees.
For governments to achieve global education goals, and deliver free, quality, public education, rather than relying on the private sector they must focus instead on increasing the availability of public funds through progressive resource mobilisation, ending harmful tax incentives and tackling tax evasion and avoidance.