ActionAid Appeals for Turkey-Syria Earthquake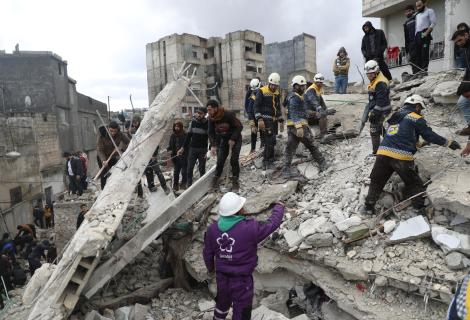 Around the world, ActionAid teams are raising lifesaving funds to help support people affected by the devastating earthquakes which hit Turkey and Syria on Monday 6 February 2023.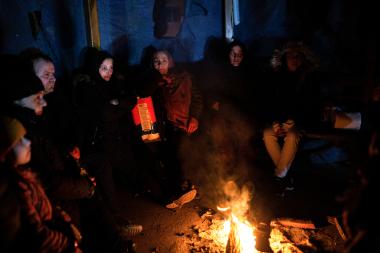 The situation for women, girls and marginalised communities in the aftermath of the Turkey Syria earthquake is becoming increasingly alarming. 
With reports that many families will spend more nights without any form of temporary shelter in freezing cold conditions, we fear for the safety of those out on the streets. We're also concerned there are no provisions for women and girls who are menstruating, pregnant or breastfeeding and have particular needs. 
Women and girls living in the regions impacted by the earthquake were already living in very vulnerable situations having fled their homes in Syria and were relying on humanitarian assistance.
Racha Nasreddine, Regional Director of ActionAid Arab Region, said: 

''This is a shocking situation, after 12 years of conflict in Syria, women and girls internally displaced in Syria and living as refugees in Turkey were already in a very vulnerable situation before the earthquake and now they have had their homes and livelihoods destroyed.  

We know that women and girls often suffer the most during humanitarian emergencies. Violence against them increases and they are more at risk of being exploited. There's very limited access to services like hospitals and so pregnant women are at risk of complications if they can't receive the medical care they need. Those who are menstruating will also need to manage their periods without the right products and with very little privacy. 

We are urgently assessing the situation with our partner on the ground and working through our response plan. We know there is an urgent need for spaces women and girls can go to which are safe, as well as kits which have period products in, so we will be making sure these are addressed." 
We are calling on the international community to ensure the humanitarian response to the earthquake is adequately funded, including the care of survivors of gender-based violence, and to support the safe and unhindered access of aid organisations to the hardest hit communities.