Lack of loss and damage funding for climate disasters will damage women and girls' rights for years to come, new report by ActionAid reveals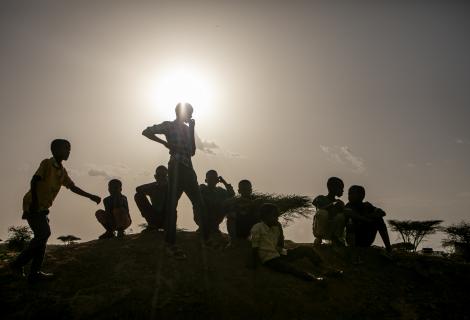 New report by ActionAid says without funding to help countries rebuild from climate disasters, nations are being pushed deeper into debt, emptying the public purse and cutting off access to key public services. 
Women in communities vulnerable to climate disasters say 'world is ending' as climate disasters set to stifle their rights for decades to come. 
ActionAid calls for long-overdue financing facility to address loss and damage and urges governments to commit to set one up at COP27 in November. 
A new report by human rights charity ActionAid has revealed the long-term extent of climate disasters on women and girls as vulnerable countries with no access to loss and damage funding are pushed further into debt.  
'The Long Shadow of the Climate Crisis: Why a new funding facility must address loss and damage' demonstrates how women and girls are even more affected by climate disasters than previously recognised in UN climate discourse, with their lives being impacted for years, decades and even generations to come.  
The financial toll of climate emergencies like floods, cyclones and drought is causing devastation and pushing nations even deeper into debt. Instead of being offered debt relief after a climate disaster, countries are often forced to draw finances from the public purse, diverting funds from public services, and adopting punishing austerity measures in order to repay their creditors. 
During climate disasters, women and girls are disproportionately affected by hunger, displacement, debt and violence. Then, in the aftermath of disasters, when national budgets are severely strained, they are impacted more by reductions in public service provision such as education and healthcare, and public sector job cuts. These cuts also mean women and girls are expected to fill the gap in care provision with their own unpaid time and work, affecting their education and ability to earn incomes.  
Government cuts in essential public services to cover the costs of recovery from climate disasters and to repay debt, results in millions of people losing their rights, their opportunities for development, and key lifelines out of misery. 
Teresa Anderson, Global Lead for Climate Justice and lead author on the report, said: "This report shows for the first time just how far-reaching and long-lasting the consequences of not having a financing facility to address loss and damage are on women and girls at the sharp edge of the climate crisis.

"In the aftermath of disasters there's a window of opportunity to help communities bridge crises, recover and rebuild. But if no help is forthcoming, countries are likely to fall into spiralling poverty. Cuts to the public purse mean that critical lifelines out of hardship, such as investment in education, healthcare and climate adaptation – are all lost to the communities that need them most.  

"Governments must stop dragging their feet and address the glaring gap of loss and damage finance at COP27." 
The report also highlights the impact of the climate-induced drought across Ethiopia, Kenya and Somalia which is leaving communities at the mercy of the global food crisis, with fatal consequences. The report finds that: 
While average food prices in Europe increased by 3.15% in the two months following the start of the war in Ukraine, local communities in East Africa experienced far more extreme price rises. In Somaliland for example, some communities faced price increases of 163% for wheat, 86% for pasta and 260% for cooking oil. 
 
More than 1 in 9 people are at risk of starvation across East Africa. 
 
More than 40% of the population of Somalia are facing acute food insecurity from 
this October. 
 
Nearly 55% of Somali children are acutely or severely malnourished. 
 
The number of people facing starvation in the region is more than twice the 
population of Sweden, or more than four times the population of Ireland.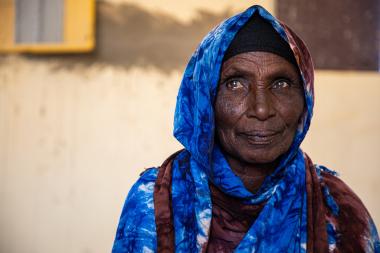 Amina Yusuf Cige, 90, has survived 12 droughts in her lifetime but says the current situation in Xidhinta and the whole of Somaliland is the worst she's experienced in her lifetime.  

"The drought has hit us hard. We have no water. Fuel is very expensive. We used to eat sorghum, rice, pasta and macaroni. But now we do not have the money to buy these foods. We are starving. It used to be nice in the past, but now the world is ending." 
ActionAid has launched a petition calling on the US, the UK, the EU and Australia to agree at COP27 to a funding facility to address loss and damage caused by climate change. To sign the petition click here. 
ENDS 
To contact the ActionAid press office email media-enquiries@actionaid.org. 
To read the full report, visit: https://actionaid.org/publications/2022/long-shadow-climate-crisis.
Notes to editor 
About ActionAid  
ActionAid is a global federation working with more than 15 million people living in more than 40 of the world's poorest countries. We want to see a just, fair and sustainable world, in which everybody enjoys the right to a life of dignity, and freedom from poverty and oppression. We work to achieve social justice and gender equality, and to eradicate poverty.