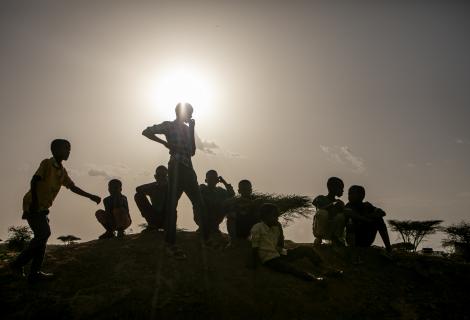 The Long Shadow of the Climate Crisis
Downloads
In 2022 climate disasters have taken on a new scale and horror. Four seasons without rainfall have left a "biblical" drought and unprecedented hunger across Eastern Africa. Devastating floods in Pakistan have put one-third of the country underwater. The increasing extremity and intensity of climate disasters this year provide just a hint of the climate chaos that is to come as our planet continues to heat up, and disrupted weather patterns become more extreme and destructive.
The events this year have exposed the lack of a global system of support to help climate-impacted countries to pick up the pieces and recover in the aftermath of disasters they have often had little hand in causing. There is currently no global climate financing facility to address climate-induced "loss and damage", and this gap has left countries particularly exposed to further shocks such as rising global food prices triggered by the war in Ukraine, or the Covid-19 pandemic.
This briefing outlines how the impacts of climate disasters can cast a long shadow in low-income climate-vulnerable countries, for years, decades or even generations. But with timely financial support to address loss and damage, countries can recover more quickly and protect people's human rights.