Six years of talks fail to address funding needed to support survivors of climate disasters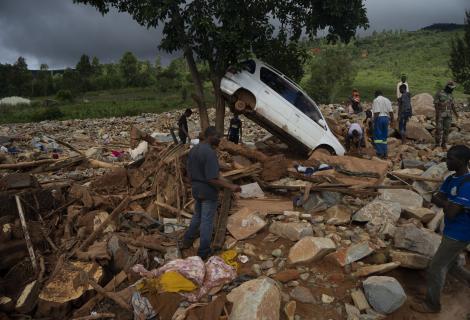 The UN climate talks in Bonn have paved the way for governments to discuss ways to provide much-needed international financial support to countries already struggling to cope with the harmful impacts, loss and damage caused by climate change.
All eyes are now on the next climate conference in Santiago, Chile (COP25), in December, to see whether this process can finally deliver a meaningful outcome for those on the frontline of climate change.
Harjeet Singh, global lead on climate change for ActionAid, says:
"Some governments are finally waking up to the threat of catastrophic climate change by setting vague, faraway net-zero carbon targets for 2050.

"But they are forgetting those already struggling to cope with the devastating effects of global warming. Communities are losing their livelihoods as cyclones tear through Africa, facing water shortages in India and losing farmland to sea level rise in Bangladesh at an alarming rate.

"Despite six years of negotiating, the UN process has failed to face the fact that a new funding mechanism is desperately needed to support people to recover from climate disasters.  

"This process needs to be urgently rebooted in a way that responds to the terrifying reality facing those on the frontline of climate change."
Notes to editors
A recent ActionAid briefing identifies innovative sources of finance to help wealthier countries raise funds to help nations hit by climate disasters.