Ukraine One Year On: Natalia's story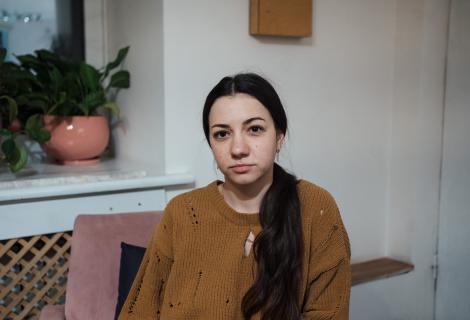 It's been a year since Russia invaded Ukraine in February 2022. We've worked with partners in Ukraine, Romania, Moldova, and Poland, including work with Insight. Insight is a Ukrainian human rights public organization, which brings together the LGBTQIA+ community and other marginalised groups. A year on from the invasion, we spoke with Natalia, a volunteer with the organisation, helping to support people displaced and affected by the war.  
"On 24 February, I woke up because of explosions. The first thing I did was call my parents… I told everyone that this could not happen and no war can happen to us."   
Before the war, Natalia travelled a lot, learning and discovering new places and things. She dreamed of learning English and was set to begin her course on 28 February. Four days before her studies started, Ukraine was invaded by Russia. With the sound of explosions waking her up, Natalia told us that "everything changed just in one second."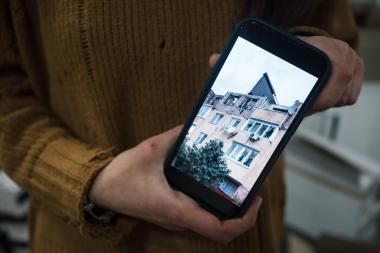 In the first days and weeks of the invasion, Natalia's parents' home was surrounded by trenches. She told us that her parents are 'stubborn' and refused to flee.   
In July, Natalia started volunteering daily, helping support women, children, and older people, and found that it helped to take her mind off all the conflict happening around her.  
"[Volunteering] reassured me. I [am] distracted from all the events that are happening, I realised that I was making some small contribution to our victory. When I am right here, in the hub with our volunteers, I forget about any problems. You feel at home here. We are one big family, we support each other. But when you leave and you hear these explosions that happen here from time to time, you still get scared, some memories start to come back, and you realise, that you are living in the war."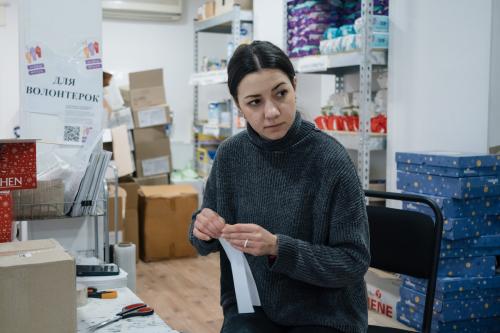 She has found that the team she volunteers with feel like a big family and told us how they all have their own stories and their own experiences. 
"I believe only in the best. You just look at the people who volunteer here. They each tell their own story of what they experienced during the period of war. You look at them and think: God, they're really cool, they're strong."