The ripple effects of rising prices and the climate crisis: Shazida's story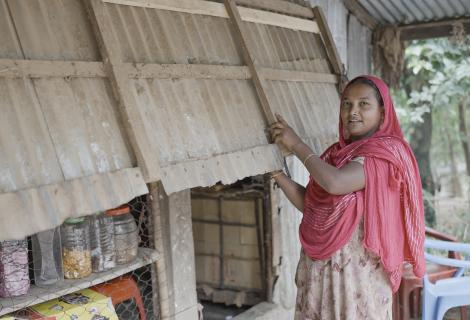 In a world facing an unprecedented cost of living crisis, local communities in the Global South are again bearing the burden of severe price rises for essentials such as food, fuel, and fertilizer.
Even before the invasion of Ukraine, communities across the world were grappling with the far-reaching effects of the COVID-19 pandemic. In 2020, a year that tested the resilience of so many, food security surged to alarming levels surpassing the previous five years combined. Then in 2022, the invasion of Ukraine resulted in even sharper rises of food, fuel, and fertilizer prices as the war impacted supplies from both Russia and Ukraine, which are among the world's top exporters of these products. Our research released in May 2022 in the report "Doubly Devastating" revealed that local communities were paying double, triple, or even close to four times what they had been paying for food, fuel, and fertilizer before the war began.
Now, ActionAid's new and more detailed research has found that families are spending up to ten times what they paid almost 16 months ago for food, fuel, and fertilizer. While global prices have dropped by 11.7% since February 2022, our research finds that prices in local communities in the Global South have increased to crisis levels. 
In Purbapara, Bangladesh, an intensifying climate crisis coupled with rising prices have hindered development efforts by the local community and severely impacted people's ability to farm. Shazida Khatun, a farmer and small-business owner, said that she is unable to water her fields because the price of petrol has, on average, risen more than 70%.
The situation was different 5 years ago – now the climate is hotter, cyclones are more destructive, and farmers are struggling to grow any crops on their land. Shazida said:
"Now people started to harvest their crops early because of the fear of flood. The last time we had a good harvest was 7-8 years ago. Even though we tried to overcome our hardest times, because of frequent floods, we are unable to develop on our own. During recent floods, I could not even bring a single seedling with me. Every crop got damaged. Everyone from our village suffered this same tragedy."
Countries most affected by the price crisis have also seen import costs surge because they are dependent on the global market for agricultural inputs and food staples. This dependency must be broken in order to promote countries' food self-sufficiency and local food systems and markets that are based on short and localized value chains.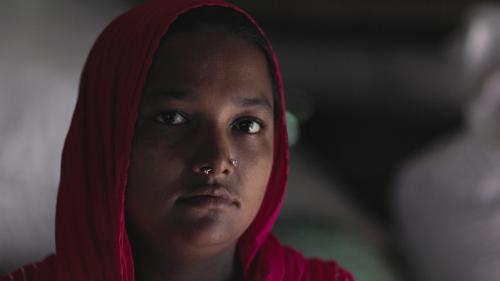 In her other role as a small-business owner, Shazida has also experienced negative impacts beyond the climate crisis. She said:
"My shop is almost 5 years old. Since 2020, every product price, including medicine, has skyrocketed. Before, a product was 10 taka, but now it's 20 – double the price. The reason behind this is many companies are increasing their price range. Whenever I go to buy some goods, they always tell me to buy it at a high rate. So, [I sell these goods at a higher cost and] sometimes have to argue with my customer in order to sell my products. At present, we are having a lot of difficulty in living. If the prices continue to rise, it'll be very problematic for us."
Local communities have been pushed beyond the brink of survival. That's why ActionAid is advocating for a holistic approach and adequate funding that tackles all interconnected crises exacerbating the price crisis, which includes climate change, debt stress, the COVID-19 pandemic, and the profound repercussions of the Russian invasion of Ukraine.
Read our latest report and recommendations here.
Read about other women in Bangladesh navigating the impacts of the price rise crisis: