In Moldova, those living in poverty offer shelter to those fleeing war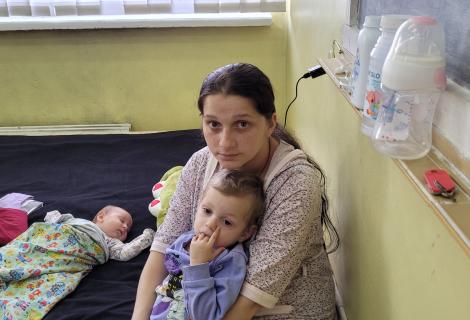 In the first 24 hours after the Russian invasion, more than 28,000 refugees fled Ukraine to seek refuge in Moldova. Despite being the poorest country in Europe, Moldovans have been opening their homes and welcoming refugees fleeing Ukraine. The response to the new Moldova for Peace initiative, which calls on Moldovans to host and support refugees has been incredible, with some 4,000 Moldovans enrolling immediately. Sissy Gkournelou from ActionAid met some of the host families.
---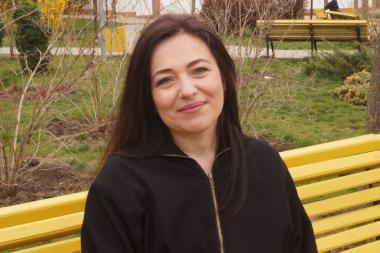 One volunteer is Natasha Kirillova, who works as a vocal teacher and has hosted Korina*, her younger sister, and their mother for a month now. She says they already feel like family to her.
Half Ukrainian, half Moldovan, Natasha lives in Gagauzia, an autonomous pro-Russian region in southern Moldova. Older residents there cannot believe that Russia has started this war. "I did not decide to help these three women because I come from Ukraine, but because I know that there are people dying right now and that is not right. I do not see any difference between people. Your children are also my children," she says.
The families that are currently hosting refugees in their homes must pay for expenses as well as offering shelter. For most of them their situation was difficult to manage even before the war.
Moldovans have an income per capita of around US$4,500 per year. According to Constanza Dohotaru, who has been working voluntarily for a month and a half for the Moldova for Peace initiative to support the refugees who arrive, after a month of hospitality Moldovans must find other homes for the refugees because the host families run out of financial resources. She says, "We are the poorest country in Europe. It's being reported in the media and it is true. Here, one in three people lives below the poverty line. People offer what they have. Their homes, their cars, medical assistance." She is currently hosting an elderly Ukrainian couple at her home for the second time. The first time was in February, during the first days of war, when she hosted six people.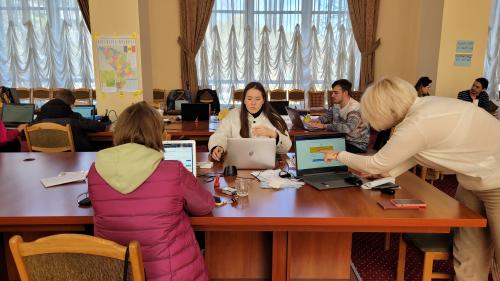 Natalia Aga has chosen a different way to support the Ukrainians in Moldova. A bank clerk by profession, she devotes her limited free time to provide the necessary support to the Ukrainian Roma refugees, who are facing discrimination and racism. Few families have agreed to host them while most of the Roma are unable to apply for the allowance given to those arriving in the country.
Their situation is very difficult. Natalia, through a Roma rights organisation, goes to the market to buy fruit for the children and socks and underwear for the adults, and then she visits the shelter where all Roma are hosted to distribute them. She chose to help this community because she knows exactly how it feels to be discriminated against. "I am a person with mobility disability, and I have often experienced what it feels like to be degraded, to be considered an inferior human being. If no one wants to help them, I will do it," she says.
Natasha, Constanza and Natalia are just three shining examples of a country which has now been trying to cope with this new humanitarian crisis for a month and a half. The wave of solidarity in Moldova is impressive and at the same time comforting during the dark days we are in. If there is one thing we can keep from the Russian war in Ukraine, it is the immediate response to the refugee crisis and the hope that there will always be people who get up from their couches to help those who are in need.
*Name has been changed for protection reasons