Climate Justice - photos from around the world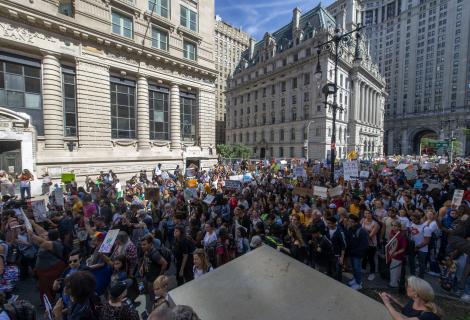 #ClimateJusticeNow
Communities across the world continue to suffer from the severe impacts of climate change.
They are dealing with the reality of a climate emergency with droughts, floods, cyclones, rising sea levels, loss of lives and livelihoods becoming ever more frequent.
Climate change is rolling back the rights of women and children, while undermining our efforts to fight poverty and inequality. We cannot remain silent - it's time to act!
That is why thousands of ActionAid staff, supporters, partners and young people's networks joined the global climate strike to call on governments to act ahead of world leaders convening for the 74th UN Annual General Assembly (UNGA) and Climate Action Summit to demand climate justice. 
Here are some of the best images from the #ClimateJusticeNow mobilisations from across the globe.