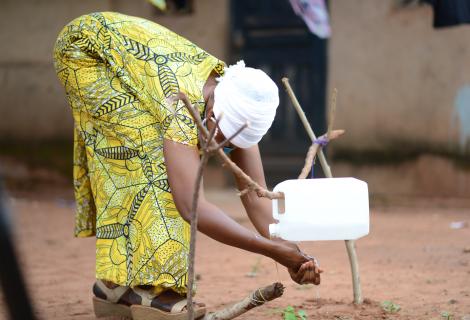 Women's rights to water and sanitation: elements of a joint action agenda
Downloads
Climate change and the Covid-19 pandemic have made it even harder for women and girls to gain equal access to water, sanitation and hygiene (WASH) services, reinforcing how essential these services are in households and public spaces.
To formulate collective responses to these challenges, ActionAid and WaterAid brought together almost 70 participants from around the world, from international and local organisations, academia, service providers, unions, and the WASH sector itself.
This policy brief identifies concrete steps policymakers can take to advance gender equality and the rights of women, girls, and trans and non-binary people through increased access to water, sanitation and hygiene.
Additional information is available via WaterAid.