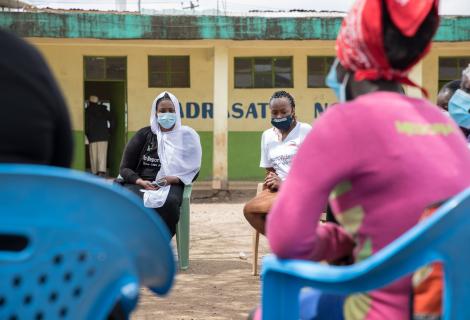 Now and the Future – Pandemics and Crisis: Gender Equality, Peace and Security in a Covid-19 World and Beyond
Downloads
The impact of the coronavirus is deeply gendered. Gender-conflict analysis and women's and girls' human rights should therefore be at the centre of short and long-term global responses and recoveries to Covid-19, future pandemics and crises.
This report is based on consultation with over 200 organisations in 10 countries. It consists of a multi-country report and country specific reports which provide an important body of evidence that the international community and governments can use to develop short and long-term programmes that address the impact of Covid-19, future global pandemics and crises, gender inequality, peace and security.
ActionAid UK, ActionAid Myanmar and our partner EMReF led the research in Myanmar, that fed into the wider report.
This report was originally published by Gender Action for Peace and Security, and is available on their website in Arabic, French and Spanish.