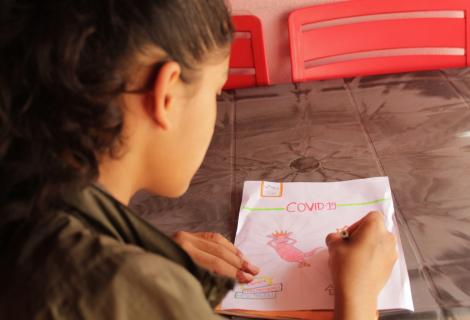 Artful Activism: A Toolkit for Creative Activism
Downloads
Artful Activism: A Toolkit for Creative Activism draws on a three-year research process co-hosted by ActionAid, the Centre for Human Rights at the University of York in the UK, and partners in Uganda and Bangladesh - known collectively as the Creative Arts and Activism project.
The toolkit is for anyone – artist, activist, development practitioner or theorist – who is interested in trying to 'do' development differently. This includes youth activists and practitioners seeking alternative, creative strategies and approaches to change. It features a range of 21 tools along with examples of how they were applied in practice during the Arts and Creative Activism Project, key underlying theories supporting such approaches, as well as links to wider resources and inspirational organisations and initiatives.  
Please contact Mary.Wandia@actionaid.org if you are interested in piloting or applying aspects the toolkit.