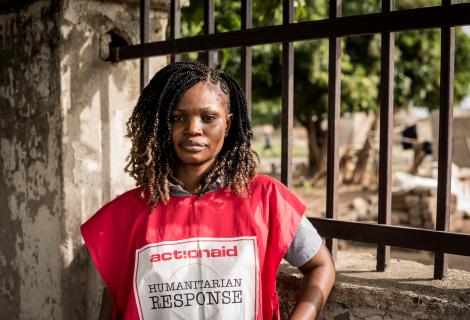 ActionAid International 2020 Annual Report
Downloads
We are delighted to present to you our 2020 Annual Report, a record of our collective experience in an unprecedented year of disruption but also opportunity to adapt and learn.
The Covid-19 pandemic in many ways exposed and exacerbated already existing deep-seated inequalities rooted in an unfair and broken global development system.
Many communities simply could not cope with the spread of the Covid-19: millions of children could not access school because they were either not connected to power grids or could not afford internet, thousands of workers lost their jobs and millions around the world have fallen back into poverty.
ActionAid, like many development organisations was affected by the disruptions caused by the pandemic but unlike many of our partners around the world, we were able to adapt and maintain some aspects of our mission.
We repurposed our programmes around the world and worked with our allies and partners to initiate public campaigning for access to finance for developing countries to respond to the pandemic, and joined hands with others to launch the People's Vaccine Alliance that continues to advocate for global vaccine equity.
The stories (sampled from many) and updates presented in this annual report therefore reflect ActionAid's agility, resilience, and adaptation in the face of an unprecedented global pandemic.