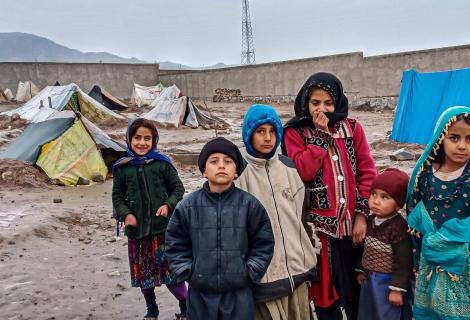 Climate migrants pushed to the brink
South Asia is unprepared to protect climate migrants, even as it battles the COVID-19 crisis
Downloads
The world is facing an unprecedented climate emergency. Climate change is impacting the world's poor adversely, destroying livelihoods and rendering them homeless. People are being displaced and are being forced to move out of their homes.
This is the situation when average temperatures have already increased by 1.1°C in 2019, compared to preindustrial levels. Under a business-as-usual scenario, temperatures are expected to continue to increase, crossing the 2°C threshold. The impacts will further exacerbate issues people are facing. This raises the following questions:
What happens to climate migrants then?
What kinds of social protection are they assured of?
Do marginalised communities get support in reducing their vulnerability to climate risks?
Do climate migrants and those who are displaced get basic services such as education, food, shelter and security at destination sites?
Do women, in particular, have access to quality healthcare and sanitation during disasters?
Do affected communities get support to recover from climate impacts?
This policy brief delves into some of these aspects and presents the initial findings of research on climate change-induced migration internally in three countries in South Asia — Afghanistan, Bangladesh and Pakistan.
The study was part of the South Asia Migration and Climate (SAMAC) project, funded by the European Union through the International Centre for Migration Policy Development (ICMPD) managed project — Improving Migration Management in the Silk Routes Countries — in Afghanistan, Bangladesh and Pakistan, implemented by ActionAid, in collaboration with Climate Action Network South Asia (CANSA), and its partners.
The study finds that people's livelihoods in South Asia are being devastated by intense flooding, chronic drought, sea-level rise and changing weather patterns. As local coping mechanisms fail, people are forced to migrate to survive and make an alternative living to feed their families. Governments are unprepared to deal with the issue as they have not yet recognised how climate impacts are affecting internal migration trends. As a result, they have not developed appropriate policies to avert, minimise and address the issue.