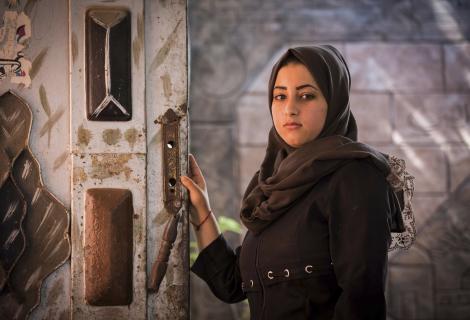 'Shifting power to young people in humanitarian action'
How young people can lead and drive solutions in humanitarian action
Downloads
Today, half the global population is under 30 years old. Natural hazards, disease outbreaks and man-made crises are increasing in frequency and severity. Young people should be at the centre of how the humanitarian system responds to these crises.
But the impact of crises on young people, and young women in particular, is often overlooked. Also overlooked is their power as capable agents of change during emergencies and protracted crises.
Engaging young people in prevention, preparedness, response and recovery will bring better, more localised and more accountable responses.
Young people face particular vulnerabilities and marginalisation connected to their age and identities. This can negatively affect their entire lives, if not carefully identified and addressed as part of humanitarian action.
Our findings
Young people can be doubly disadvantaged in protracted crises and emergencies. Their needs must be considered through an intersectional lens.
Young women should be at the centre of humanitarian action.
Missed education, poor mental health and sexual violence are urgent challenges.
Young people are first responders and must be included in decision-making.
Young people are uniquely placed to play a valuable and necessary role in citizen-led accountability initiatives.
Engaging young people in humanitarian action is however not a matter of if but how. Through interaction with close to 400 young people across 54 countries, we know that young people, particularly young women, are severely affected by emergencies and protracted crises. Young people are key players in 'building back better' for themselves and their communities.
The time is now to build on this momentum. The sector should engage a wider group of practitioners and policymakers to create a more effective, responsive and accountable humanitarian system.
We must support the world's largest ever youth population to create more peaceful, resilient, just and equal societies.