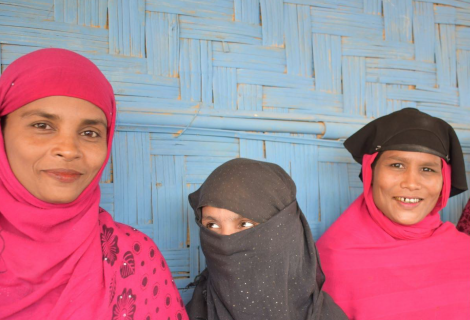 Funding a localised, women-led approach to protection from Gender Based Violence
What is the data telling us?
Downloads
Disasters, protracted crises and conflicts disproportionately affect women, yet women and their organisations are significantly underrepresented in humanitarian response. While the evidence shows that engaging with national actors is critical for successful humanitarian work, especially in gender equality and Gender Based Violence (GBV) as these programmes may challenge prevailing cultural norms, in fact local women's organisations receive a small fraction of the funding available. This severely curtails women's opportunities to lead protection work in communities or to actively engage with the system and influence decision- making or resource allocation.
ActionAid commissioned this research to review existing funding data on protection, and specifically GBV response, to determine the extent to which commitments and initiatives on GBV prevention and response, as well as localisation are being realised. Despite pledges and increased attention, there exists little data to evidence a shift in donor priorities to ensure that women and girls are not only protected, but are in the driving seat of change.
Emergencies can be a catalyst for transformational change in overcoming longstanding inequality, violence and discrimination towards women and girls. In order for this to happen, local responders, international agencies, and donors each have a role to play and need a seat at the table to decide on funding, modalities of operation, and capacity building efforts.
The recommendations in this report take on board the existing challenges and limitations which currently act as obstacles to enable this shift to happen and seek to provide some ways forward for all actors alike.