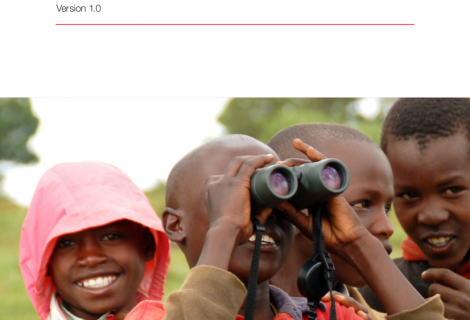 Through a Different Lens: ActionAid's Resilience Framework
Downloads
Over the past few decades, it has become increasingly clear that conflicts and disasters are affecting the poorest and most vulnerable people in greatest numbers. They often face a complex array of threats, which need to be addressed by taking a holistic view and considering problems and their answers in relation to each other.
Resilience building others a response to these increasingly complex realities. It widens the focus to include shocks and stresses such as natural resource degradation, epidemics, political oppression, violent conflict or economic crises. It promotes a rounded analysis of the issues, together with an integrated approach to dealing with them that includes and goes beyond the more conventional disaster risk reduction and climate change adaptation approaches.
It is fair to say that resilience building remains a widely debated area of work, with many organisations and donors finding it challenging to operationalise. The new Sustainable Development Goals do however demonstrate the commitment of the international community as it recognises resilience as a key factor in ending poverty. Furthermore, the 2015 Sendai Framework for Disaster Risk Reduction has set clear targets to encourage countries to invest in preparedness and mitigation.
Resilience thinking is increasingly becoming coupled with the principles of 'transformation', which emphasises the importance of power relations between for example, men and women, rich and poor, young and old. By challenging the status quo around dominant groups, resilience aims to fundamentally transform the unequal power structures that are keeping people vulnerable to shocks and stresses.
For ActionAid, it is essential that any such resilience building not only cuts across both development and humanitarian work, but that it also incorporates the principles of the human rights based approach (HRBA). ActionAid's HRBA is based around three main pillars: empowerment, solidarity and campaigning, all aimed at challenging the balance of power and helping people to influence those factors that are keeping them vulnerable. Women's rights and leadership are at the core.
When integrated with the HRBA, resilience others an alternative to the conventional development and humanitarian paradigm by working towards strengthening the ability of individuals and communities to recognise, challenge and transform the power structures that dictate their vulnerability, meaning their ability to withstand shocks and stresses over the long term can be greatly improved.
ActionAid's resilience framework, set out in this paper, will help to design programmes that build the capacities of communities. It is solidly anchored in ActionAid's HRBA approach by identifying 'equal and just power' as the overarching aim of ActionAid's resilience work. It includes the different elements of resilience that are crucial areas of work in addressing the risks and vulnerabilities of disaster- or crisis-prone communities. It has been developed to help understand the vulnerabilities of communities to different risks, and the opportunities that can be derived from this.
With this, we hope the framework will open up opportunities for ActionAid country offices around the world to work closely with women, children and poor and marginalised groups to analyse their vulnerabilities to different shocks and stresses, take individual and collective action to address the direct and root causes of this, and with this ultimately shift the power dynamics that are keeping people vulnerable to the worst effects of conflict and disasters.