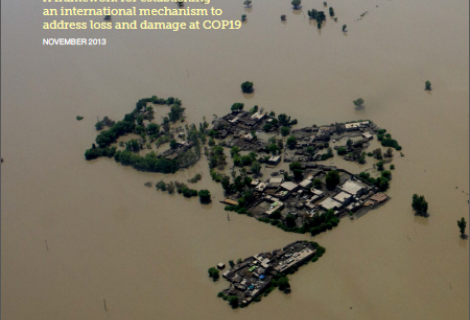 Tackling the climate reality: A framework for establishing an international mechanism to address loss and damage at COP19
Downloads
This report is the fourth in a series of collaborations between ActionAid International, CARE International and WWF International.
We have come together as organisations concerned about the lack of concerted action taken by developed countries to tackle climate change to date.
We are also concerned about a future that may see average global temperature rises in the order of 4°C this century.
This must be avoided through ambitious action on mitigation globally, with those who are most responsible taking a leading role.
The signs of impending climate crises are growing, yet those most responsible for climate change behave as if we have decades to act. We do not have any time to lose.