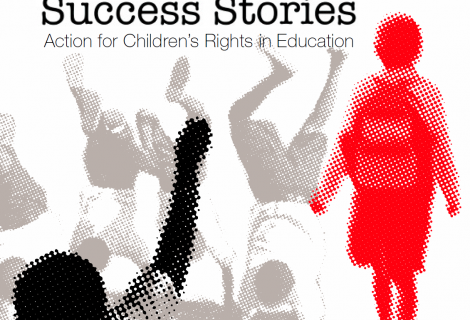 Action for Children's Rights in Education (ACRE) - Success Stories
Downloads
The purpose of this document is to demonstrate some of the ways the ACRE project teams in each of the six participating countries successfully managed to operationalize the Promoting Rights in Schools (PRS) framework in partnership with national and local Civil Society Organisations as well as Ministry representatives and a range of other stakeholders including academics, teachers, parents and children.
The document showcases a series of case studies illustrating the way the PRS approach has been implemented successfully in The Gambia, Ghana, Liberia, Malawi, Uganda and Zambia. The first case study comes from The Gambia and outlines the way the project team managed to mobilise civil society around the right to education and ensure widespread buy-in for the PRS framework. The remaining stories have been organised under each of the specific rights the project focused on and provide snapshots of some of the strategies each team adopted to ensure the fulfilment of children's rights to education through a combination of research, community mobilization and advocacy.
It is hoped that these case studies will serve as inspiration and examples for others working on education initiatives and encourage a wider adoption of the PRS approach within ActionAid and beyond.