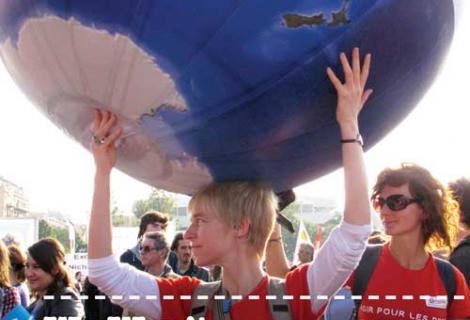 We Won't Accept Hunger Ambassadors' Toolkit
Downloads
This toolkit and how to use it
Hunger is the world's biggest killer but it can be stopped, if politicians take notice and do something. That's where you come in. This toolkit is a key part of the We Won't Accept Hunger project, which is about getting more people involved in taking action on hunger.
Who is this toolkit for?
This toolkit is for you. It is for anyone who has an interest in helping stop hunger. You can use as little or as much of it as you want to. It also has specially adapted chapters for We Won't Accept Hunger champions, called 'ambassadors', to help them design campaign actions or train other people in campaigning techniques. Again, it is important to underline that you need use only the parts of this toolkit that you are comfortable with.
The first chapter sets out the issues relating to hunger and the Millennium Development Goals, with essential facts about them and about what can be done, in Europe and elsewhere, to achieve them. You can get more information by going to the ActionAid website or other websites listed.
Chapter 2 gives you the tools to start an effective campaign. It is full of ideas and checklists that will help your campaign to succeed. These are not hard-and-fast rules, but provide a useful guide, based on experience and good practice. These tools will help you sign up support, build pressure and awareness, and run an effective campaign.
Chapters 3 and 4 are specifically about using social media and viral campaigning.
Chapter 5 is about how to train other people who share your aims. It includes information on how to be an inspiring and successful trainer, and a template for you to use to design training sessions.
The Annex contains a form to let us know how useful you found toolkit and what improvements you would propose.
At the end, the References and resources section gives a wide selection of useful resources, case studies as well as listing the references and credits.