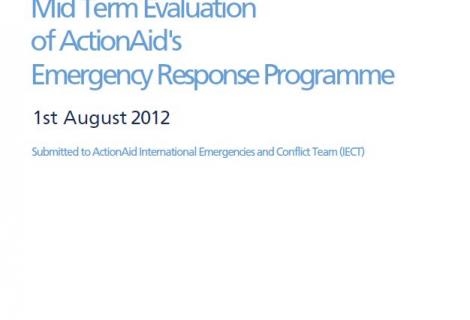 Evaluation of ActionAid's response to 2011 drought and food crisis in Kenya
Downloads
In 2011 a drought and food crisis in the Horn of Africa affected an estimated 13 million people.  In parts of Kenya, the disaster was considered to be the worst to afflict the country in over 60 years.
ActionAid responded to the emergency in collaboration with local partners and communities, providing vital food, water, temporary shelter and psychosocial support.  Our long term response focused on building people's resilience to the impacts of cyclical droughts and food crises, supporting people to rebuild their lives and livelihoods, and to become less vulnerable to future disasters.
This evaluation report examines ActionAid's response programme in Kenya in the aftermath of the disaster, and provides recommendations for improvements in this and future emergency responses.