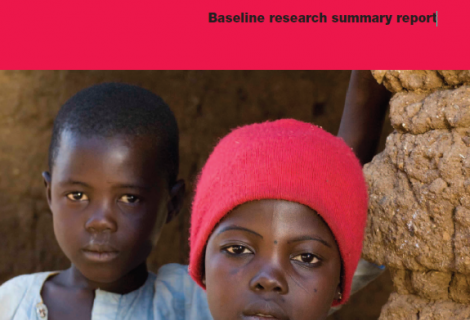 Transforming education for girls in Nigeria: Baseline research summary report
Downloads
This report is the culmination of much work by the Transforming Education for Girls in Nigeria and Tanzania (TEGINT) project partnership, in particular the work of the national implementing partner in Northern Nigeria, Community Action for Popular Participation(CAPP), and national research partners, particularly staff at the Institute for Development Reseach at
Ahmadu Bello University Zaria and Usman DanFodiyo University Sokoto, who undertook work for this Baseline Study. This summary report was coordinated and compiled by the Institute of Education, University of London in August 2011.

The TEGINT project, which began in January 2008, aims to achieve a transformation in the education of girls in Nigeria and Tanzania, enabling them to enrol and succeed in school by addressing key challenges and obstacles that hinder their participation in education and increase their vulnerability to HIV and AIDS. Research is an integral part of the project,
contributing to understanding and recognition of key issues for girls' education in Tanzania and Nigeria and internationally, and advancing the project's implementation and advocacy work.
The issues that emerge from this summary report of baseline research findings in Nigeria, including the critical obstacles for girls' education of early marriage, child pregnancy and poverty; the insufficient support for female teachers deployed in rural areas and for women's leadership in school committees; and the fees and levies that continue to be charged for basic education, are pertinent to education and
development internationally and require all of us to take action to transform education and enable girls to achieve their aspirations.