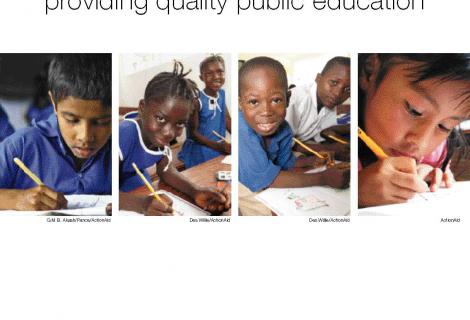 Promoting rights in schools: providing quality public education
Downloads
The 10 rights defined in this 'Promoting Rights in Schools' (PRS) initiative describe what an 'ideal' school that offers quality education would look like.

This collaborative approach between ActionAid (www.actionaid.org) and the Right to Education Project (www.right-to-education.org) aims to secure free, compulsory, quality public education for all.

Our approach focuses on strengthening public education.