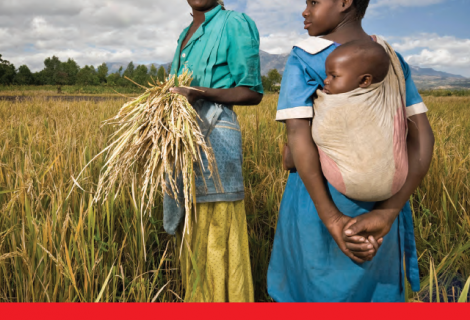 Farming as Equals: How supporting women's rights and gender equality makes the difference
Downloads
Smallholder farmers currently produce 90 per cent of food in Africa and around half of all food worldwide. Across the developing world, women account for 60 to 80 per cent of these farmers. Yet, the majority of people going hungry worldwide are women and girls. So, the very women who are producing our food are the ones who are most likely to go hungry.
This report takes seven concrete examples of policy interventions which highlight good practice for focusing on women, and combines this with wider evidence to draw out key lessons for delivering stronger outcomes for women smallholder farmers.
It then looks at the current role that different institutions and donors are playing in supporting women, concluding with concrete steps that donors and multilateral initiatives can take to start putting women's rights and gender equality at the heart of their agricultural policies.