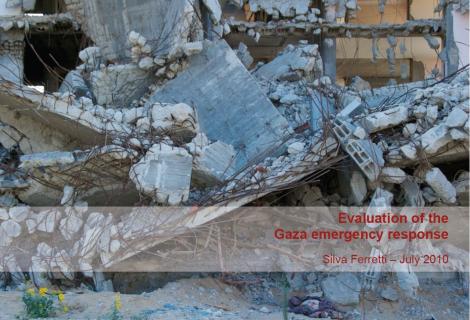 Evaluation of ActionAid's response to January 2009 surge in conflict in Gaza
Downloads
In December 2008, "Operation Cast Lead" claimed 14 Israeli and approximately 1,400 Palestinian lives. 
ActionAid responded to the emergency in collaboration with local partners and communities in Gaza, providing vital supplies as well as psychosocial support.  We later supported families to recover their lost livelihoods and start to rebuild their lives.
This evaluation report examines ActionAid's response programme in Gaza in the aftermath of the disaster, and provides recommendations for improvements in this and future emergency responses.