Climate Justice Camp 2023: A new wave of the climate justice movement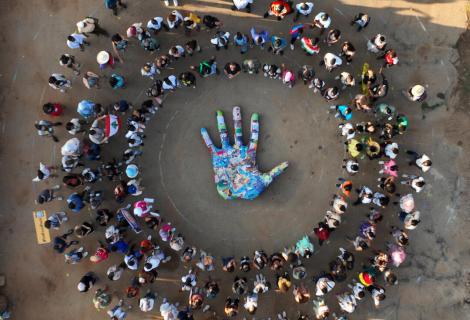 A week in the pineland of Lebanon with over 450 young organisers to root new activism and ensure it blooms
Last week, the quiet village of Hammana, Lebanon, became the hotspot of the climate justice movement. Here, among the stunning pinewoods on the outskirts of the city of Beirut, more than 450 young leaders and organisers gathered for the second edition of the Climate Justice Camp. Federico Rucco, global campaigner at ActionAid International, tells us more.
The camp, led by Greenpeace and co-organised by a network of more than 40 local and global organisations including ActionAid, was a unique space where youth activists from over 100 countries met and co-created strategies to call for an equitable climate action framework ahead of COP28.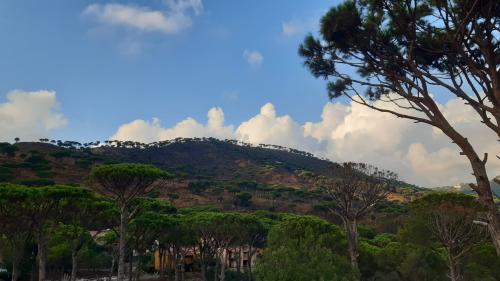 People from the farthest corners of the world, though primarily from the Global South and from the most climate-vulnerable communities, came together to assist and lead a variety of more than 100 sessions covering topics including climate finance, loss and damage, climate adaptation, and fossil fuel phase out.  
"I would say that the camp had an impact on my personal growth, and I came back with many new mechanisms and information that I'm excited to share with my peer climate youth. The number of young participants gave me the hope that we young people can really make the change and the impact in our world. Thus, CLIMATE JUSTICE NOW!" Sajida, from Palestine 
Beyond the knowledge shared, the real benefit of being here for me was being witness to the unleashed energy of participants and the power of connections built between us.
"Participating in  this camp raised my awareness on a variety of climate related issues such as feminism and climate justice, just transition, plastic pollution and waste management, social media and climate justice and many others", says Sajida, a climate justice intern at Global Platform Palestine who joined the camp. "Being there helped me to get to know many activists and inspiring people from all over the world which made me stronger and motivated me to keep going in the climate domain and raise my voice within my community as well as the world."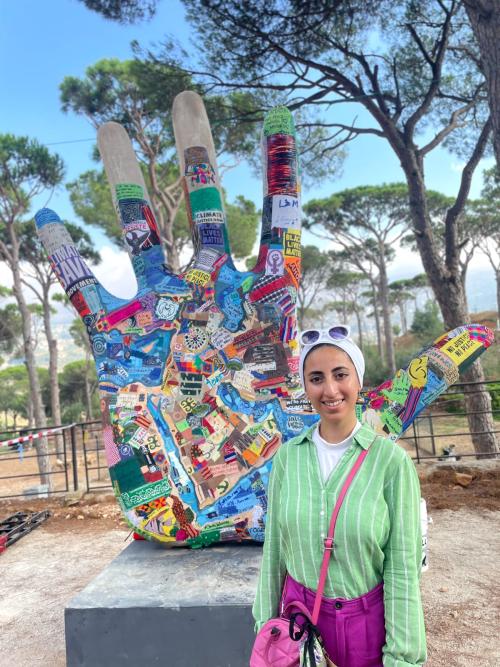 Being together, under the same sun, sharing thoughts and experiences, getting to know each other beyond a Zoom call and planning the next Climate Strike hand in hand, all with a global perspective, was empowering and made me realize the magnitude of these moments and opportunities. We are so strong together because of our different experiences and perspectives.  
We also contributed to this global moment by bringing fifteen young organisers and activists from our youth networks in Lebanon, Syria, Jordan, Palestine, Tanzania, Bangladesh, Italy and France. Together, we had the chance to talk about grassroots work and plans ahead, as well as share personal stories during a Human LIVErary session, a storytelling moment for young people to tell personal stories, as if they were living books.  
Also, we could finally unveil our brand-new Fund Our Future campaign, launched on Monday 4th September. We discussed the strong connection of the campaign with youth engagement and rooted mobilisation.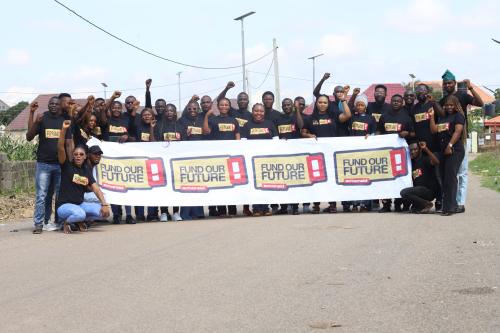 The Fund our Future campaign was launched with the flagship report How the Finance Flows: The banks fuelling the climate crisis  and a petition, demanding banks stop financing fossil fuel expansion and industrial agriculture. 
The campaign will scale up during the next few months, with more mobilisation and action ahead, with a new wave of young activism ready to lead the way.  
As for now, the hottest mobilisation moment will be the Global Climate Strike happening on 15th and 17th of September, when young people are going to bring their messages and voices, bringing inspiration from our campaign and engaging a swell of people to support our demands.