The world must not look away as the humanitarian crisis in Afghanistan deepens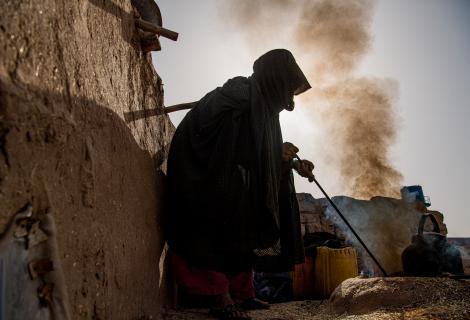 By Sudipta Kumar, Country Director of ActionAid Afghanistan
Our hearts go out to all those caught up the horrifying scenes at Kabul airport.  The loss of so many lives of those seeking a place of safety is a tragedy beyond words.
Alongside these horrifying scenes, across Afghanistan a humanitarian crisis is quickly unfolding on the streets of cities and urban centres where hundreds of thousands of people have fled seeking safety.  The situation is changing rapidly and there is a lot of uncertainty.
UN figures suggest 676,000 Afghans were displaced by the beginning of August and this number will now be far greater. ActionAid is providing emergency relief in Mazar E Sharief, Herat and Kabul, where tens of thousands of people have arrived seeking safety. Families are sleeping in abandoned buildings, mosques, schools and existing displacement camps. Most of the people who have been displaced are women and children. Women have no access to safe toilets and breastfeeding mothers have nowhere to feed their babies.
In one camp our team visited in Mazar, they were told that 300 families are sharing just one toilet. Tents for 10 people are being used by 50. Food is also an immediate concern for many as there was already an existing food crisis caused by severe drought, low household income due to Covid-19 and ongoing unemployment. The price of food is soaring, rice, meat and oil have doubled. A kilo of oil has gone up from AFN 70 to AFN 150, and a 24kg bag of rice has risen from AFN 1,800 to AFN 2,500.
With banks and some markets remaining closed, there is a lot of uncertainty about restarting lives.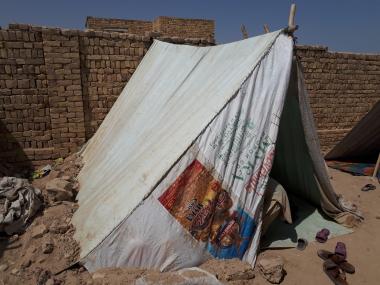 Meanwhile, many displaced families cannot return to their villages because there is nothing for them to go back to. Fighting forced them from their homes during planting season, and they will have nothing to harvest, many displaced families have also lost their houses due to the recent fighting.
ActionAid is present in seven provinces across Afghanistan. We're doing everything possible to continue working with the communities we support. Because we've operated under similar circumstances in many areas, and because of our strong relationship with local partners and communities, so far, our work has been able to continue, including our work with women and girls. But we're incredibly concerned that without immediate relief, families in overcrowded camps are at increased risk of Covid-19 and an escalating hunger and malnutrition crisis.
After assessments we know that food, emergency shelter, healthcare, water, sanitation and hygiene, are the most urgent priorities but the existing stocks - of food supplies and essential items such as blankets and hygiene kits for women and girls - are very limited and highly insufficient to meet the needs. The activities of aid organisations have been disrupted by border closures and bank closures though supplies have now started arriving in Kabul.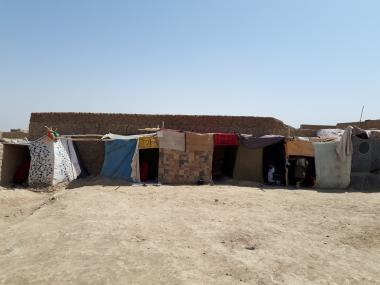 Afghanistan depends heavily on foreign aid which is why it is vital that aid agencies can access resources and it is critical that the threat of sanctions does not block the delivery of aid to people in need. Sanctions have previously prevented the delivery of life-saving aid and protection for the most vulnerable. The situation is so urgent we cannot afford to let that happen this time.
As attention moves away from the evacuation effort, the vast majority of Afghan people will remain in Afghanistan and hundreds of thousands are displaced, most of whom are women and girls. 
World leaders must do all they can to increase humanitarian support to Afghanistan and ensure the delivery of life-saving aid to Afghans affected by the crisis.
To donate visit ActionAid UK.