How to harness the enthusiasm of young people to build resilience to disasters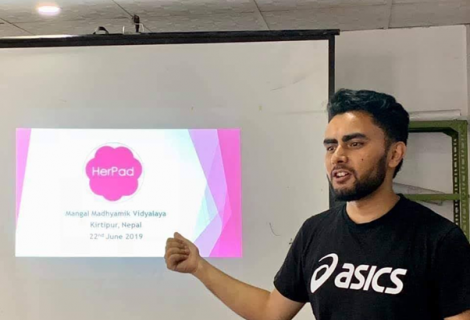 To mark the launch of new global guidelines on working with young people in emergencies, by the Inter-Agency Standing Committee and the Compact for Young People in Humanitarian Action, we hear from 25-year-old Tirtharaj Koirala about why it's important to include young people in disaster response planning. 
I come from Nepal, where disasters like flooding, landslides and wildfires, occur every year. Disease and hygiene issues are common too. And there's always the threat of major earthquakes, like the one that struck in 2015.
In Nepal, the main challenges faced by young people in disasters include access to education and employment. School closures deprive a lot of students of the chance to continue their studies. And for the most part, young people depend on informal, daily work for their income. These types of jobs are very badly affected by disasters.
During the Covid-19 lockdown, young people looked out for the needs of older members of their communities. We ran awareness-raising activities through Facebook Live and helped vulnerable households to access medical services, at a time when it was difficult and unsafe for them to leave their homes.
I got involved in disaster response after the 2015 by raising awareness about health issues among people who were living in temporary settlements after their homes were destroyed by the earthquake. A few years later, in 2018, I started working as a menstrual hygiene management advocate. I formed a group named HerPad that provides training on reusable hygiene pads.
Recently, I started volunteering with ActionAid Nepal. I train community youth volunteers how to respond when disasters strike and teach them how to help their communities recover. This includes teaching them about the disaster response process, roles of people involved in disaster response and how to plan response activities in their communities. This type of preparation is essential to keeping people safe from the worst impacts of crises.
Young people have a lot of potential to help our communities prepare for disasters. But until recently, our experiences and inputs have been overlooked. I hope that young people will now start to play a more active role in protecting their communities.