The European Union must deter investment in industries responsible for climate change.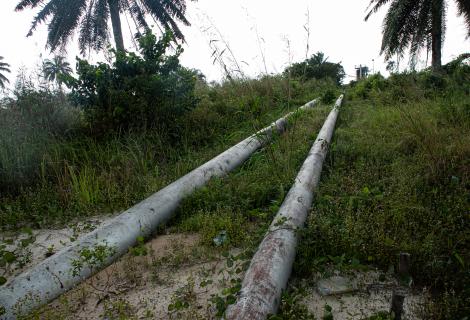 By Isabelle Brachet, Senior EU Advocacy Advisor at ActionAid International
In line with its overarching 'European Green Deal,' the European Union (EU) is seeking to direct investments towards sustainable projects and activities.
Our economy will be shaped by the industries the EU defines as environmentally friendly. Ensuring only truly green sectors get the thumbs up is crucial!
Together with 130 other organisations, ActionAid is calling for stringent criteria, based on available science, in order to prevent greenwashing, and avoid products like fossil fuels or pesticides being labelled as 'sustainable.'
We need a robust system of checks and balances to identify climate-friendly activities which can be recommended to investors. This is called a 'green taxonomy.' But we also need to be able to identify activities that destroy our planet and climate. Therefore we also need a so-called 'brown taxonomy,' a list of activities that are prohibited because they are harmful to the environment.
Last but not least, the EU should regulate investors to stop them from financing activities that are bad for climate and the environment. Incentives on their own will not be sufficient to cause a shift in the financial sector.
The European Commission will soon propose a Renewed Sustainable Finance Strategy. Together with over 35 other organisations in an open letter to the European Commission, we are seizing this opportunity and calling for a brown taxonomy and adequate regulation of the financial sector, to deter and prohibit investment in environmentally harmful industries.