Refugees in Europe: Not a single human life should be at risk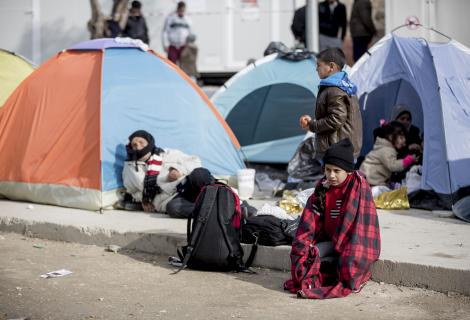 A statement from ActionAid Hellas on the refugee crisis
Over the last three days, ActionAid has been observing with great concern the rising tension at the Greek – Turkish border in Evros, where people have been trapped as a result of extortive political decisions. From the moment Turkey opened the road to Europe for people displaced from areas affected by bombings and conflicts, literally ceasing to implement the EU-Turkey Statement, women, children and men have been facing unleashed police violence and racism. On the other hand, following the instructions of the Greek Government, the police and security forces have been using tear gas and chemicals to disperse the crowds as they try to cross the borders of the European Union.  Contrary to what it ought to do, the European Union is slow to take a decisive position on what is happening, surrendering to the Turkish blackmail and leaving Greece alone to handle an issue that concerns the whole of Europe, by adopting decisions of controversial legality. 
At the same time, the northeastern Aegean Islands, which became symbols of solidarity a few years ago, are exhausted by the ineffective management of the refugee issue and are giving way to hate speech, which now prevails in the public discourse and practice. The tension witnessed over the last few days – with either the locals or the refugees trying to get to the islands or those working for humanitarian NGOs as victims – reminds us that violence is violence, regardless of who suffers. 
In many cases the mass media, on their part, have been covering the news in a manner impervious to journalistic ethics, showing pictures from the past and using hate speech which fuels the rising tension against all acts of solidarity. NGO employees are under attack and NGO facilities have been damaged.
It is an unquestionable right of every state to defend its borders, as it is an unquestionable obligation of every country to respect the human rights of all people in all circumstances. 
ActionAid calls on:
The Greek Government to give clear instructions to the police and security forces in Evros to stop the violence, so that no human life is at risk, and to abstain from any action that hinders the implementation of international instruments on the protection of human rights. 
The European Union to actively support the Greek state in tackling the crisis, by putting in force relocation and re-settlement mechanisms and by sharing out the burden of refugee reception among all EU member-states.