Northern Gaza Residents Struggle on the Brink of Starvation and Disease as Food and Water Supplies Dwindle to Near Depletion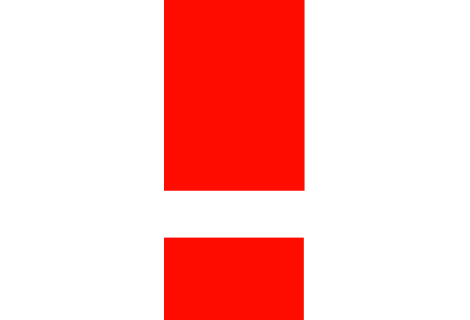 Northern Gaza Residents Struggle on the Brink of Starvation and Disease as Food and Water Supplies Dwindle to Near Depletion 
Half a million people in northern Gaza are facing severe food shortages and life-threatening illnesses due to the acute lack of food and water. As the death toll in Gaza reached a grim milestone of 10,000 people, ActionAid is warning that a near-total depletion of food and water supplies is further endangering the lives of those that have barely survived nearly a month of intense bombardment. With markets running out of vital food supplies in the coming days, starvation has repeatedly been used as a weapon of war over the last month.
 
Riham Jafari, Coordinator of Advocacy and Communication for ActionAid Palestine, said:
"Nearly a month into the crisis, over half a million people are trapped northern Gaza who have barely survived the relentless bombing face death by starvation as food supplies run perilously low. Aid is still trickling into Gaza, but even the small amounts of food and water that make it over the border are barely able to be transported north, as roads have been destroyed in the near constant bombardment. 

"Cases of dehydration and malnutrition are increasing rapidly. Hospitals, which have remained over capacity for weeks on end, can offer no solace to those on the brink of starvation as medical supplies run low, fuel is scarce, and bombs are indiscriminately dropped across Gaza including on the footsteps of hospitals." 
*Heba who is currently at a UN shelter in Gaza spoke about the severe shortage of food and the queues people across Gaza are facing outside of bakeries that have also been the targets of bombing:
"The situation in the Gaza Strip is very, very bad. People have been killed, may God have mercy on them, but the rest will die because of hunger. There is no food in the supermarket, no tinned food, no food. Regarding bread, we have to wait in line. We go at six in the morning and wait until the afternoon to get it. This is if you even manage to get some bread, of course. Apart from that, the water we drink is not suitable for human consumption."
Jumana, a mother sheltering with her children in a school in Gaza, after being displaced from Deir Al Balah, spoke about the health impacts of food and water shortages on her young children:
"There is suffering. A lot of the water is cut off. There is no electricity. Sleeping is uncomfortable. The food [we are eating] is tinned food, and this causes us [to get ill], and now the children are suffering from gastroenteritis." 
On average, UNOCHA found that people are waiting up to six hours on average to receive just half a normal bread portion with many surviving on just two pieces of bread a day, according to UNRWA. Supplies of essential food items such as vegetable oil, pulses, sugar, and rice have almost been entirely depleted, with markets running out of these essentials over the next few days. With 11 bakeries destroyed entirely, supplies of flour will last for 23 days but without fuel and water it cannot be used to make bread. A month into hostilities, UNOCHA is reporting a 92% reduction in water consumption as people are reduced to drinking either brackish or contaminated water. The scarcity of water across Gaza is increasing the risk of dehydration, kidney failure among patients on fuel-depleted dialysis machines. Pregnant and breastfeeding women are also unable to produce milk for their newborns amidst acute water shortages.
Riham: 
"As food and water begins to run out entirely, mothers are struggling to feed and care for their families, sharply increasing the risks of malnutrition, disease, and death. Child deaths from dehydration- with infants particularly at risk of illnesses like diarrhoea - are a growing threat.   

"Women and girls are also using period products longer than intended leading to life-threatening illnesses such as toxic shock syndrome which cannot be treated with medical supplies nearly depleted, and hospitals completely overwhelmed." 
Between 21 October and 1 November, only 26 trucks carrying vital water and sanitation supplies entered Gaza, according to OCHA, which is nowhere near enough to meet the essential needs for the survival of the population. And even these limited supplies have not been able to reach people in the north, due to the lack of fuel for transport and roads being severely damaged by airstrikes, leaving them in dire need.  
 
Despite the desperate shortage of water, Israeli forces are continuing to target critical water infrastructure, including a water tank in Tal al Zaatar in northern Gaza on Sunday, which led to water flooding out onto the streets.
 
Myassar, 65, is currently sheltering in a school with her family, having been displaced twice. She said: 
"As you can see, there are no nappies, we also don't have milk or clothes to wear or water to drink. The little ones want to wash, girls want to drink, women are dying of hunger. The little ones scream all day long. What have we done?" 
Riham said: 
"We should be clear: the use of starvation as a weapon of war is a gross violation of International Humanitarian Law and the denial of basic human rights. We're again calling on the international community to find their conscience and push for an end to the hostilities. We need urgent action now: each day that passes without a ceasefire brings millions of people in Gaza closer to the brink of starvation."  
[ENDS]  
---
Contact the ActionAid press office on uk.media@actionaid.org or on 07753 973 486.  
Riham Jafari, Coordinator of Advocacy and Communication for ActionAid Palestine, is available as a spokesperson. 
Please contact the press office to arrange.  
About ActionAid    
ActionAid is a global federation working with more than 41 million people living in more than 71 of the world's poorest countries. We want to see a just, fair, and sustainable world, in which everybody enjoys the right to a life of dignity, and freedom from poverty and oppression. We work to achieve social justice and gender equality and to eradicate poverty.