'Deadliest year': Nearly 40 children among over 230 Palestinians killed by Israeli forces and settlers in 2022.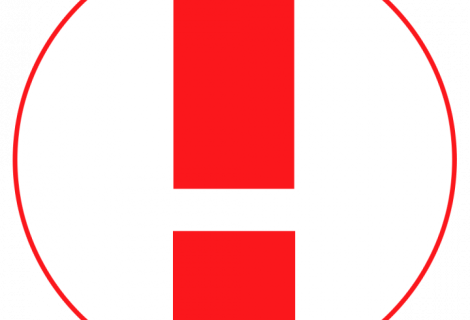 ActionAid is deeply concerned about the increasing attacks and excessive use of force imposed by Israeli forces and settlers against Palestinians, particularly the impact this is having on women and girls living in the region.
Last year saw the deadliest year for Palestinians since 2005, with at least 231 Palestinians killed in the occupied West Bank and East Jerusalem. This included nearly 40 children and 12 Palestinian women including Al Jazeera and Palestinian-American journalist, Shireen Abu Akleh. The latest victim was Jana, a 16-year-old girl who was killed by an Israeli sniper last month in Jenin, north of the West Bank. Jana was found dead on the roof of her home after an Israeli sniper fatally shot her in the head when Israeli soldiers were conducting search and arrest raids stormed the neighbourhood.
The impact of this oppression is particularly difficult for women like Shaheera, a Palestinian refugee living in the Aida Refugee camp near Bethlehem, whose sons were physically assaulted and arrested by Israeli occupation forces.
In a harrowing account, Shaheera reveals the experiences of Palestinian women:
"Palestinian women in refugee camps suffer from a lack of stability and psychological stress including fear, hyperarousal, disrupted sleep and feeling anxious and unprotected, resulting from the arrests and killings during daily raids by the Israeli military. Women and children are not exempt from these arrests. The release of tear gas in the camps terrifies women and children confined in crowded spaces. The effects of the tear gas can lead to breathing difficulties while long-term effects can include asthma and miscarriages." 
Eight Palestinian communities in Masafer Yatta, home to over 1300 residents, continue to face the threat of demolition and forcible eviction. 
Plans to demolish the Bedouin village in Occupied East Jerusalem will place approximately 500 Palestinian residents at risk of displacement and loss of livelihood.
ActionAid is calling for an immediate end to the use of live ammunition against children, women, and civilians by Israeli forces, which is a violation of international law. It also emphasises its call for conducting immediate and independent investigations into the targeting of people so that those in the wrong can be held accountable for their crimes.
Razmi Farook, Director of Asia and Humanitarian Response at ActionAid, said:

''We are very concerned about the new ultra-right-wing Israeli government and what this means for those living in Palestine as they bring in more and more restrictive laws.

"The escalating violence witnessed in the occupied Palestinian territory and Israel is deeply alarming as it threatens the lives and well-being of people living there, particularly women and children. There is a serious shrinking of space where civil rights organisations like ActionAid can operate.

"We are sounding the alarm and calling on governments to put pressure on Israel to stop the brutal treatment of the Palestinian people as we fear for the year ahead."
Nearly 700,000 settlers live in more than 250 settlements and outposts across the West Bank and East Jerusalem.  Over 13,000 Palestinian-owned olive trees were destroyed in 2022 which is an attack on a symbol of life, and on Palestinian culture and survival.
Israeli authorities have also demolished a large number of buildings including water cisterns, storerooms, agricultural buildings, businesses, and schools. In Palestine, around 400 children have been left homeless after their homes were demolished.
---
To contact the ActionAid Press Office media-enquiries@actionaid.org or call +44 7586107955.
Notes to editor:
About ActionAid
ActionAid is a global federation that works with more than 15 million people living in more than 40 of the world's poorest countries.  We want to see a just and sustainable world, in which everyone enjoys the right to a dignified life and freedom from poverty and oppression. We work for social justice and gender equality and poverty eradication.