The Africa Climate Summit is a missed opportunity for Africa to turn the tables on the climate crisis, says ActionAid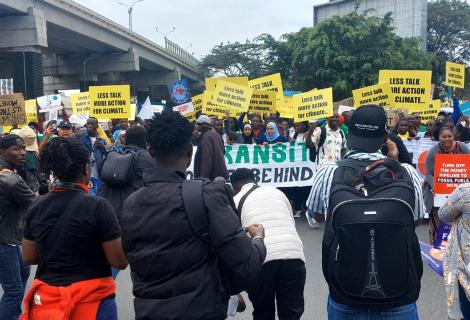 Africa has lost an opportunity to call out climate injustice and stop fossil fuel pollution, says ActionAid International as the Africa Climate Summit in Nairobi ends. 
As governments, multilateral organisations, private sector players, and civil society from across Africa end their meeting in Nairobi, Kenya, for the 2023 Africa Climate Week and the summit, ActionAid says Africa could have used this key moment to speak against climate injustice in a united voice. 
Arthur Larok, ActionAid International's Secretary-General says: "The deals going down at the Africa Climate Summit served Africa up on a plate for corporate interests. The Summit's push for carbon markets will drive yet more land grabs, while supposedly justifying Northern corporations' permission to continue polluting. Africa's lands, forests and resources are not to be put in service of western corporations, which are only after profits. Unless such future gatherings recognise the authentic leadership of women and young people on the frontlines, they will not deliver the transformation we need."  
With global temperatures continuing to rise, vulnerable communities in the Global South will be the most affected. Africa Climate Week was hoped to be an opportunity to reflect and crucially take action on those financial flows driving the climate crisis.  
ActionAid says governments and the private sector must commit to stemming flows of money to harmful industries such as fossil fuels and industrial agriculture, and instead drastically ramp up much needed public funds for agroecology and renewables.  
"The Africa Climate Summit's declaration is underwhelming. In the declaration, we clearly see a lost opportunity for Africa to boldly and in a united voice call out the big banks, the corporates and global North governments who continue to pollute while running away from the responsibility to pay for the damage they cause. It fails to heed the demand of the African people to divest from fossil fuels and invest more in renewable energy and agroecology - farming systems that work with nature, rather than destroy it. Africa and its people will continue with its fight for climate justice"

says Peter Kamalingin, ActionAid International's Africa and Global Policy and Program Strategy Director.  
---
Spokespeople in Nairobi are available. Please contact the ActionAid Press Office through media-enquiries@actionaid.org or call +44 7586107955.       
About ActionAid   
ActionAid is a global federation working with more than 15 million people living in more than 40 of the world's poorest countries. We want to see a just, fair, and sustainable world, in which everybody enjoys the right to a life of dignity, and freedom from poverty and oppression. We work to achieve social justice and gender equality and to eradicate poverty.